The consumer thirst for craft beer and locally made food has been great for small businesses, creating many jobs in both large urban centres and in smaller communities. Sales for craft beer are growing at a rate of 20 per cent annually in Canada, and even faster in the U.S. This is a niche where people are passionate about what they make, and focused on improving their beer offering and building sales.
Municipalities encourage local enterprise, yet are often challenged with the untreated wastewater that comes from food and beverage industries, affecting clean rivers and lakes as well as aging infrastructures that are often at, or over capacity. The fact is, wastewater management has been largely ignored in craft beer, so there's little planning for it until a municipality tracks the untreated output to the breweries and issues warnings or fines.
The impact of beer making on water is huge, and more often than not, breweries are in crisis mode when they start to grapple with wastewater management. At ECONSE, we've been sitting down at the table with craft brewers and municipal stakeholders together to talk about solutions and move forward in a positive way. We're focused on designing water solutions with the right mix of technologies for craft brewers, so they can save money by cutting the amount of water they're using and not having the headache of expensive construction.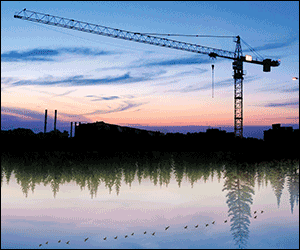 Water purification technologies have evolved substantially since North America's water facilities were built, and our partners in Europe and Asia are experienced with effective solutions as the world is adapting to the competing demands of growth and healthy, sustainable water supplies. We want water purification to be accessible for everyone so we designed an affordable solution that's as easy to install in a brewery as another tank on the line. It arrives on a skid and requires no digging or intrusive construction.
The situation faced by craft breweries that have been charged or warned by their municipalities is that there are only two immediate choices to stop the contaminated wastewater from entering the system: truck it or treat it. Trucking the wastewater away seems easy enough. It might cost $500 a load or more one or twice weekly for small- to medium-sized craft breweries. But it's a stop-gap solution and the companies hauling liquid waste are beginning to turn away from brewery wastewater because they can't legally dump it. So the only other solution is to treat it on-site.
Traditional technologies are being brought in to some breweries but they're expensive, require extensive building and specialized skills to operate and maintain. We prefer to use proven new technologies that are more affordable than water fines, and easy to install and operate. We designed our system to be modular, so brewery owners can incrementally install equipment as needed as the operation grows.
There are real dangers to local waterways from the wastewater from beer making. The yeasts and solids interfere with the health of local flora and fauna. Nitrogen and phosphorus are responsible for algae blooms. We're seeing municipalities across North America challenged with infrastructure issues that affect the quality of their water. When we talk with beer makers, we hear how they don't want to be the source of pollution but are frustrated that other parts of the business need their attention too. There are no processes in place for water filtration inside the brewery, so we're offering the craft brewers we work with best practices that will improve their water use, save money and save the environment. And because our system is bio-engineered and chemical-free, there are more savings to the bottom line and to water quality.
Changing people's mindsets and behaviours are the biggest challenge for new solutions going into the market, especially when processes and procedures within organizations plays into decision-making. We're certainly seeing that with both the craft brewers and the municipalities. It's hard to start doing things differently. Let's just start by agreeing that water sustainability matters, that clean water matters to us, our families and our communities, and that we want the best solutions that are easy to implement.