Federation of Canadian Municipalities president Jenny Gerbasi issued the following statement after leading Canada's municipal delegation at the COP23 climate change conference, hosted by Fiji with meetings held in Bonn, Germany.
"At home and on the international stage, Canada's local leaders are strengthening the global movement for climate action. Since COP21, when the Paris Agreement formally recognized local governments' role in addressing climate change, we've seen growing global interest in how local solutions can reduce emissions and adapt communities to new weather extremes.
"This weekend at COP23, more than 1,000 municipal delegates from 60 countries attended the Summit of Local and Regional Leaders hosted by ICLEI Global. FCM's Municipalities for Climate Innovation Program (MCIP) was featured as an exemplary initiative supporting the group's Bonn-Fiji Commitment. Delivered in partnership with the Government of Canada, MCIP raises municipalities' capacity to integrate climate priorities in local infrastructure planning.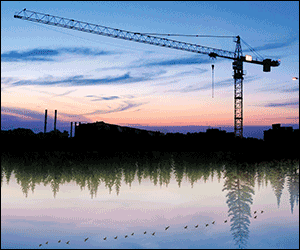 "All week in Bonn, we've shown how municipalities are modelling some of Canada's most innovative green solutions—from building retrofits to district heating, from better transit to low-GHG waste systems. Some of the richest potential to meet Canada's GHG emission targets lies in scaling up this local innovation. That's our message to the federal government as it continues to negotiate details of its long-term Green Infrastructure Fund with provinces and territories.
"FCM's delegation participated in a promising conversation with municipal experts from Barcelona and Paris, along with leading international climate science organizations, about the need for climate science to be co-developed and shared directly with local governments. This dialogue will continue In March 2018, when Canada hosts the first-ever IPCC Cities and Climate Science conference in Edmonton.
"After meeting with European and American Mayors on a panel hosted by the Committee of the Regions of the European Union, I'm energized by new opportunities for cities and communities to borrow best practices from each other through initiatives like the Global Covenant of Mayors for Climate and Energy. It's becoming increasingly clear that local governments working together – at home and across borders – are the key to tackling our global climate challenge."
What does COP23 mean for water? Read Water Canada's report on the evolution of water as a topic addressed by the international community.