The Government of Canada and the Federation of Canadian Municipalities (FCM) announced today a new initiative connecting municipalities with local environmental experts to assist in climate change adaptation.
The Municipalities for Climate Innovation Program (MCIP) regional climate advisors offer a range of services and direct, on-the-ground support tailored specifically to the needs of municipalities locally.
"We are proud to partner with the FCM to support local governments across Canada in their efforts to reduce greenhouse gas emissions. Innovative green infrastructure projects contribute to a clean growth economy and strengthen the middle class by ensuring communities are healthy and productive places to live," Amarjeet Sohi, Federal Minister of Infrastructure and Communities.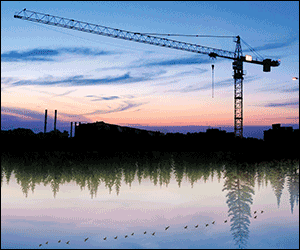 The advisors will support a number of activities, including: developing greenhouse gas (GHG) emissions inventories and local action plans; assisting with GHG emissions target setting; identifying and applying for project funding; fostering network building; and providing access to peer learning opportunities.
In May, the Environmental Commissioner of Ontario, Dianne Saxe, released a report, Every Drop Counts: Reducing the Energy and Climate Footprint of Ontario's Water Use. The report outlined effective strategies to make better use of water infrastructure to reduce GHGs and reduce the energy footprint of the province's water systems. A substantial share of municipal energy consumption—38 per cent—is used by water systems.
With this initiative, regional climate advisors will help municipalities reach their goals towards becoming low-carbon resilient communities, through the Partners for Climate Protection (PCP) Milestone program. Over 300 municipalities of all sizes are already participating in the PCP program, a partnered program between FCM and ICLEI Local Governments for Sustainability. PCP is open to Canadian cities and communities and is free to join.
Jenny Gerbasi, president, Federation of Canadian Municipalities, said that "Municipalities influence half of Canada's greenhouse gas emissions, so local action is vital to addressing our country's climate challenge. That's why FCM is so proud to connect local climate experts with municipalities, to build more climate resilient communities and scale up local solutions that reduce emissions."
FCM noted that municipalities are working to build more climate-resilient communities, often in partnership with the federal government. Further, the organization said that with influence over half of Canada's greenhouse gas emissions, municipalities are also seeking opportunities to scale up local green infrastructure solutions that bring emissions down.
The list of advisors can be found on the FCM website. Also available is more information on FCM's MCIP program.