A methane buildup has been identified as the likely cause of an explosion at the Duffin Creek Water Pollution Control Plant on MacKay Road in
Pickering, Ontario. A loud eruption summoned emergency crews to the scene, about 40 kilometres east of Toronto, at around 9:20 am, according to CTV Toronto. Nobody was injured.
The explosion, which sent up a thick plume of black smoke, left some witnesses shaken.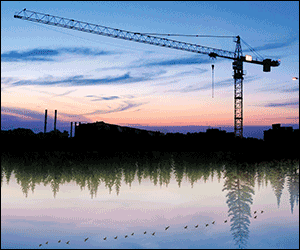 "We thought it was all over for us because it was so loud and so intense," Donnie MacCharles, who works across the street, told the CBC.
"We both looked back and saw a huge mushroom cloud," added Terry Weldanks, who also works across the street.
The explosion took place in the plant's odour control building, where emissions are treated before their release.
The plant, which serves Aurora, Newmarket, Vaughan, Richmond Hill, Markham, Pickering, and Ajax, is jointly owned and run by Durham and York Regions. An investigation into the cause of the explosion is being led by Pickering Fire Services, who are not considering the event suspicious.