Evoqua announced that it has acquired New Brunswick-based ADI Systems, Lange Containment and Geomembrane Technologies (ADI) from ADI Group Inc. The three businesses are leaders in wastewater solutions for industrial and manufacturing applications, primarily based in Fredericton.
Terms of the sale were not disclosed.
The business offers a wide range of technologies tailored to its customer base around the world in anaerobic digestion, aerobic treatment, and biogas treatment. The company also provides green energy recovery and water reuse technologies as well as industrial wastewater cover liners and containment systems. Combined, ADI Systems and Lange Containment based in Fredericton, and Geomembrane Technologies based in Denver, Colorado have more than 260 customers in 35 countries.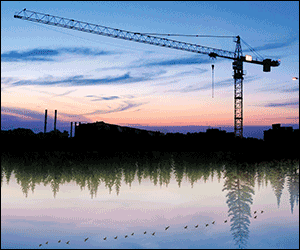 "The combination of ADI with Evoqua, including our recently acquired Environmental Treatment Systems business, gives us the widest-ranging industrial wastewater offerings to help our customers succeed," said Ron Keating, Evoqua chief executive officer.
Founded in 1989, ADI has approximately 100 employees. ADI will become a part of Evoqua's Integrated Equipment Technologies segment within its Industrial Division.
Evoqua Water Technologies has a more than 100-year heritage of innovation and industry firsts, market-leading expertise in water and wastewater.