Edmonton-owned EPCOR Utilities' subsidiary EPCOR Water USA has reached an agreement to acquire northwestern Arizona's Mohave Valley Corporation, which currently provides water service to 2,000 customers in the Bullhead City area. This is the third such purchase by the company, following the acquisition of the Chaparral City Water Company and American Water's Arizona and New Mexico assets. EPCOR USA provides water and wastewater services to upwards of 193,000 customers in Arizona and New Mexico.
EPCOR Water USA's president, Joe Gysel, talked about the acquisition in an EPCOR press release. "EPCOR is committed to growing our business in the southwester United States, and we see opportunities to expand through the acquisition of water and wastewater systems that complement our existing operations," he said. "North Mohave Valley Corporation presents an opportunity to add incremental value to our operations in northwestern Arizona, including additional water resources, and we view this as a next step in the growth of our U.S. business platform."
North Mohave Valley Corporation's president, John McCormick, also commented on the sale. "It is now time to look at how we can bring the service that we provide to a new level in a way that benefits our customers and the water resources of the Bullhead City area," he said. "We feel confident that the sale of North Mohave Valley Corporation to EPCOR USA is a positive step for our customers."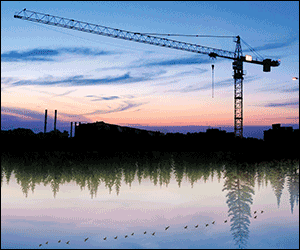 The sale still needs to be approved by the Arizona Corporation Commission, a decision which is expected in the first quarter of 2014.