Environment Canada has announced that the University of Guelph has successfully satisfied the requirements of the Canadian Environmental Protection Act allowing the "Enviropig" to be produced using approved containment procedures.
The news was published in the Canada Gazette on Saturday.
Feedstuffs, the agribusiness weekly, reported the news last week and says that the university has been producing a line of Enviropigs since 1999 strictly for scientific study.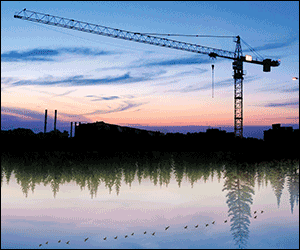 The Enviropig was the first transgenic animal created to solve an environmental problem—phosphorus pollution in surface and groundwater. The pigs are genetically modified so that they can utilize a normally indigestible form of phosphorus in feed grains. As a result, they produce manure that is more environmentally friendly. Published scientific studies have confirmed phosphorus levels that are 30-65 per cent lower than those of regular pig manure.
Applications to other federal agencies to assess the safety of Enviropigs for human food and animal feed are currently under review both in the United States and Canada. There is no set date for the conclusions of these reviews.
The University of Guelph is the sole owner and producer of the animals, which are kept in secure facilities. Working closely with the government, the university will continue to breed the animals under strict confinement and control measures.