Funding for eight water infrastructure and recreation projects was announced by Catherine McKenna, minister of infrastructure and communities, Maryam Monsef, minister for women and gender equality and rural economic development, and Prasad Panda, minister of infrastructure for Alberta.
"As a swimmer and lover of aquatic sports, I am excited to announce funding for the Consort aquatic facility," said McKenna. "As well, the drinking water and wastewater projects we are announcing today are essential to building strong resilient communities."
"Our investments in these projects in Wainwright and across Central Alberta will help restart local economies and make a real difference in people's lives for years to come," added McKenna. "Canada's Infrastructure plan invests in thousands of projects, creates jobs across the country, and builds stronger communities."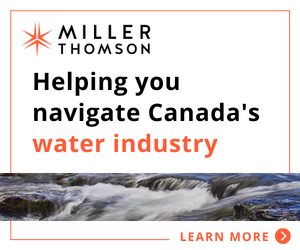 Projects that will receive funding include:
Greenshields Lagoon Rehabilitation: In the Municipal District of Wainwright, the funding will be used to improve the Greenshields wastewater treatment lagoon and capacity, as well as reduce the risk of leaking, odour, and contamination
Alberta Central East Regional Water Transmission System: Funding will be provided to construct approximately 96.3-kilometres of line to provide a safe, reliable water supply to 18 communities in the counties of Minburn, Two Hills, and Vermillion River.
Lagoon Upgrade: This project in Banshaw will include the reconnection of two existing force mains to the proposed inlet control at the anaerobic cells and berm upgrades to provide erosion protection to the east lagoon berm.
Water Transmission Lines: A 12.2-kilometre water transmission line will be constructed for the Village of Edberg in Camrose County and a 23.6-kilometre water transmission line will be constructed for the Village of Clive in Lacombe County.
Water Treatment Plant Upgrades: The upgrades for the water treatment plant in Provost include the installation of new energy efficient Variable Frequency Drive pumps, a new electric high flow fire pump, and a new generator that will power the entire building's systems.
Lift Station Upgrades: Among other upgrades, Ryley will receive funding to upgrade the control panel with a Programmable Logic Controller (PLC) and a Human Machine Interface (HMI), add a level transmitter for wet well level, and add flood protection in the dry well.
Wastewater Lagoon Upgrades: Upgrades to the Town of Wainwright's wastewater lagoon include the construction of a new aerated cell and a new polishing cell. They also include the conversion of a portion of an existing aerated cell, earthworks for the construction of additional lagoon cells, and underground piping upgrades to accommodate the new flow requirements.
Aquatic Facility Upgrades: For residents of Consort, the funding is going towards a new aquatic facility to help people stay active and support community development.
"Rural communities are an integral part of our country, and they have been impacted by COVID-19 in unprecedented ways," said Monsef. "This is why support for community facilities like the new Consort aquatic facility is so important to help communities stay strong, vibrant, and resilient. It is equally important that we continue investing in vital water infrastructure, like the Town of Wainwright's wastewater lagoon upgrades."
The Government of Canada is investing more than $19.2 million in these projects through the Green Infrastructure Streams (GIS) and the Rural and Northern Communities Infrastructure Stream (RNIS) of the Investing in Canada plan. The Government of Alberta is providing over $23.3 million, while municipalities and communities are contributing more than $6.2 million.