Construction of a new water reservoir in Faro, Yukon is now complete. With a capacity of 625-cubic-metres, the new reservoir replaces an old reservoir constructed in 1971 that was nearing the end of its useful life.
"The new water reservoir is a key piece of infrastructure that provides Faro residents with clean drinking water as well as resources to fight fires," said Community Services Minister John Streicker. "Our government is proud to be upgrading core municipal infrastructure that supports healthy, thriving communities."
Water storage facilities like reservoirs are essential to keep a town like Faro supplied with clean drinking water. The reservoir buffers community water supply during peak demands, provides redundancy to other reservoirs while they are offline for maintenance, provides additional chlorine contact time for disinfection, and provides water for local firefighting purposes.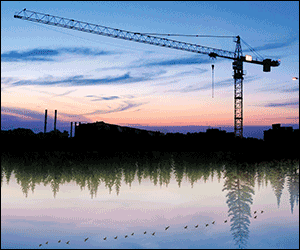 "On behalf of Council, I would like to thank and acknowledge the efforts of our federal and territorial partners for their continuous support as we work to develop our community," said Leonard Faber, mayor of the Town of Faro.
"I would also like to specifically recognize the hard work of so many within the Department of Community Services, Community Development Branch, and the Town of Faro," added Faber. "The water reservoir project is another example of our commitment to working collaboratively and despite the challenges posed by COVID-19, we persevered with relatively minor disruptions to the community. We look forward to strengthening our collaboration as we work to deliver several planned major projects in the near future."
The final project costs are anticipated to be $1.94-million, with the Government of Canada contributing $1.130-million under the Investing Canada Infrastructure Plan, and the Government of Yukon funding the balance. Construction of the new reservoir was publicly tendered and awarded to Wildstone Construction.
Header Image Credit: Government of Yukon.