Given the flooding that has recently occurred in several communities across Canada, which is a stark reminder of how devastating the damage can be, the Lake Simcoe Region Conservation Authority (LSRCA) urges residents to take steps to protect themselves from flooding and be prepared in case they are affected.
​Find out what your insurance covers
Call your insurance company today and find out what kind of flood insurance coverage you have (or don't have). There are two types of flooding for which you may or may not have insurance.
Overland flooding occurs when water comes into the home from "over land", through windows and doors, as in the case when rivers and lakes spill over their banks. Insurance for overland flooding has only been available in Canada since 2015.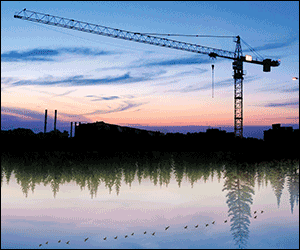 Sewer back up happens when water and sewer infrastructure becomes overloaded (as in the case of massive storms that occur abruptly) and backs up into homes, generally destroying basements. According to the Insurance Bureau of Canada, the average repair costs for a flooded basement are $43,000.
Talk with your local government
Call or visit your local municipality's website to find out about any programs they offer to help with reducing the chance of basement flooding. Sometimes municipalities offer rebate programs to help with the costs associated with things such as installing backwater valves.​
Talk with a conservation authority
Do you know if you live in or near a flood zone? LSRCA has maps that you can view online anytime. They show areas that lie within its regulations, which include flood zones. You can view the maps here.
Remember, being in a regulated area doesn't necessarily mean you're in a flood zone. It could be regulated for a number of reasons and only qualified staff at LSRCA can understand our maps in enough detail to know the reason for the regulation. If you find out you're in a regulated area, contact LSRCA to find out the reason for the regulation.
Take your own steps to protect your home from basement flooding:
Never pour fats, oils, and grease down your drains – if your drains aren't clear, they could end up backing up into your house.
Reduce water use in your home during heavy rains.
Keep the storm sewer grates on your street clear of yard waste, leaves, ice, and snow.
Clean and maintain your eaves troughs and downspouts at least once a year.
Store anything expensive (electronics) or irreplaceable (photo albums) upstairs.
Ensure that your downspouts are directed onto non-paved surfaces.
Make sure your sump pump is working properly and get a back-up system for use during a power failure.
Install a backwater valve – you'll need a professional for this.
Climate change is real
Storms are only anticipated to get worse, not better. The weather of the past is not a predictor of the weather of the future, so taking some pre-emptive steps now, even if you don't think you're at risk, just might save you trouble down the road.
More flood protection resources can be found here​.​​