The City of Mississauga's new stormwater levy will begin to appear on Region of Peel water bills for Mississauga properties in March.
The stormwater charge amount that will appear on the bill is based on the daily rate for the property, applied since January 1, 2016.
"The City of Mississauga owns $1.97 billion in stormwater infrastructure that needs to be properly maintained," said Mayor Bonnie Crombie. "This is why Council approved a stormwater charge which is a new, dedicated source of funding that will be added to the Region of Peel water bill beginning in 2016. We are taking responsibility and investing more money in our stormwater system to keep it in good working order and to avoid costly repairs in the future."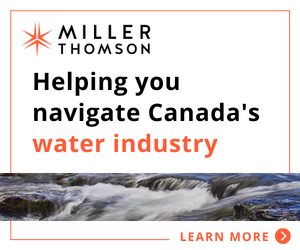 "The stormwater charge enables the City to fund this critical service and set aside money for future infrastructure renewal to better address the growing stormwater pressures Mississauga is facing," said Janice Baker, City Manager and CAO. "Stormwater is now a stand-alone service area and has its own business plan. The 2016 business plan for stormwater focuses on stormwater conveyance, quality and flow control targets to address the pressures of aging infrastructure and heavier rainfalls."
"The stormwater system is maintained through investments in planning, design, construction, operation, maintenance, renewal, and bylaw enforcement activities," said Helen Noehammer, Director Transportation and Infrastructure Planning. "Planning and programming of stormwater related projects will ensure stormwater infrastructure renewal is carefully managed while being aware of pressures such as extreme rainfall events."
The new fees are being used by the city to generate funds to help reduce the risk of flooding and protect water quality (the fees can only be used for stormwater related costs). The funds from the stormwater charge will be invested in the stormwater system to help keep it in good working order and to avoid costly repairs in the future.
House owners will pay between $50 and $170 a year, depending on the size of their rooftop.
The stormwater charge was approved by Mississauga City Council on December 11, 2013 and the related policies were approved on May 27, 2015.
A complete description of the levy can be found at www.stormwatercharge.ca.