The City of Charlottetown, PEI has hired an experienced individual to help Charlottetown better protect its groundwater.
"We are extremely lucky to live in Charlottetown with the water quality that we have," said Ramona Doyle, who is excited about the challenge. "Water is an essential resource for us all and I want to work with the utility to inform our customers about the value of our water and simple ways that we can all reduce our consumption."
Doyle holds a degree in environmental studies and anthropology from the University of Victoria and worked with the Trout River Environmental Committee watershed group.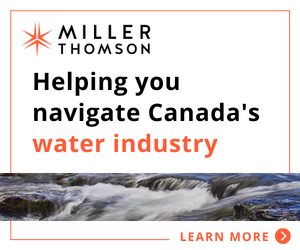 "I worked with farmers in this area to make small changes in their practices that would reduce the amount of nutrient leaching into the waterways," she explained. "It was a pretty successful project and has led to the design of new programs targeted at farmers across the island."
The 2010 program will develop the basis for future annual programs that will be structured to respond to residents' needs and City Council's direction, said utility manager Craig Walker.
"Over the past decade there has been an increase in public awareness of this critical natural resource. This awareness is evident in the residents of the City of Charlottetown as countless letters to the editor, phone calls to Utility staff and other communications show the local community has an increased expectation that efforts needs to proceed to protect this resource," he explained. "It has become evident that the public wants the City provide leadership and guidance in water conservation."