Residents of the Resort Village of Kannata Valley, Saskatchewan turned on the taps to a new drinking water treatment and distribution system last week.
"We are extremely pleased with the results of the new water treatment system," Mayor Roy Grozell said. "The green system reduces the impact on the environment and increases operational efficiencies while exceeding safe water standards."
Construction of the $2.23-million project commenced last fall with the installation of interconnecting pipe lines, underground storage tanks and the building. Treatment equipment arrived on site early summer of 2010 and was commissioned by mid-September.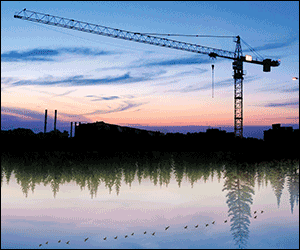 The governments of Canada and Saskatchewan have each contributed $742,333 to this project through the Building Canada Fund – Communities Component (BCF-CC).
The "green" components of this project include a treatment technology that reduces waste by recycling over 90 per cent of the backwash water, requiring only a small amount of a filter aide product besides chlorine for both oxidation and disinfection purposes. The green system also features the installation of water meters in each home so that conservation of water can, and will be, rewarded by a rate structure that will increase the unit cost per gallon for large volume users.