CDP, formerly the Carbon Disclosure Project, has released its ranking of the top global corporations in terms of their impact on climate change, water, and deforestation.
The announcement was made as the World Economic Forum Annual Meeting in Davos got underway, aligning with the high-level discussions on the future of the global economy, a key topic being the threat ecological challenges pose to economic development.
"As the recent report from the IPCC showed, the next decade is crucial in our shift to a sustainable economy, and we believe corporates are at the heart of this transition," said Dexter Galvin, global director, Corporates and Supply Chains at CDP. "By ranking companies, we aim not just to highlight leaders' best practice, but to inspire all businesses to aim higher and take more action."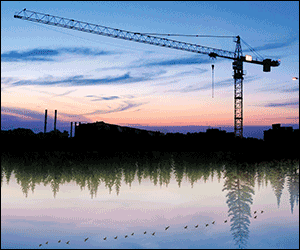 The A List was developed to provide a holistic picture of how the corporate world is addressing environmental issues. A summary of the findings includes:
More than 120 companies made the A List for their action on climate change, including ChinaMobile, Danone, Infosys Limited, Klabin, and Microsoft.
ACCIONA, Gap, Ford, and KAO Corporation are among the 25+ companies on the A List for their water security action.
Firmenich, the world's largest privately-owned fragrance & flavor company, and French cosmetics company L'Oréal, are the only companies to receive an A score in all categories: climate change, deforestation, and water security.
In the last year, over 6,800 responses from the world's largest companies were analyzed by CDP against a diverse range of metrics including transparency, target-setting, and awareness of risks and opportunities.
"As a family-owned company, with a legacy of responsible growth, I believe that business has a critical role to play to tackle climate change with a sense of urgency. Building on our consistent A rankings with CDP, we are very proud of our triple A score this year," said Gilbert Ghostine, CEO of Firmenich. "To further scale up our impact across our value chain, we are the first perfume and taste company to be mobilizing our suppliers to also disclose with CDP, as well as one of only 149 companies worldwide to have approved science-based targets."
This year's A List follows CDP's water report and 2018's global supply chain analysis. The companies that disclosed to CDP in its most recent reporting cycle did so at the request of over 650 investors with assets of US$87 trillion, and/or 115 major purchasing organizations with a combined spend of US$3.3 trillion.
A Turning Tide: CDP's Global Water Report launch 2017 from CDP on Vimeo.
"Congratulations to the companies on the CDP A List for their environmental leadership impacting businesses and supply chains globally," said Alexandra Palt, chief corporate responsibility officer at L'Oréal. "As a CDP Supply Chain member, the wealth of information provided by CDP disclosure is critical in helping us understand how our suppliers are performing, and where we can engage with them to reduce environmental impacts and costs."
Water efforts undertaken by companies on the A List included:
A state-of-the-art wastewater treatment plant in China allows Swiss fragrance & flavor business Firmenich to operate a manufacturing plant that provides almost double the company's previous manufacturing capacity. This additional capacity supports a targeted growth rate of as much as 8 per cent per annum (through 2025), while efficiencies and increased sales may reduce unit costs by more than 10 per cent (by 2021).
From 2013 to 2017, Korean electronics company LG Display developed and invested in 156 water-related reduction (water reuse) technologies, to save about US$4 million.
CDP is a global environmental impact non-profit that drives companies and governments to reduce their greenhouse gas emissions, safeguard water resources and protect forests. Its publicly released scores highlight increased corporate transparency and measurement of environmental action across the board, the number of organizations reporting to CDP rising 55 per cent (from 4539) since 2013.