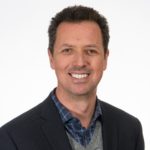 CDP has announced that Bruno Sarda is joining its team as the new president of CDP North America. At CDP North America, Sarda will enhance CDP's work to engage with companies, investors, cities, states, and regions in the United States (U.S.) and Canada to support their transition to sustainability initiatives.
"Bruno is a highly regarded leader in sustainable business and energy, with a clear track record of accomplishments," said Paul Simpson, chief executive officer of CDP. "Having disclosed to CDP in the past as well as been a supply chain member and set a science-based target, he is familiar with the position that the seven-thousand-plus corporate disclosers are in every year when they go through the rigorous process of environmental reporting through our platform."
Sarda joined CDP after nearly a decade of leadership in the field of corporate sustainability. Most recently he served as chief sustainability officer for NRG, a leading integrated power company, where he led the development and execution of highly integrated, company-wide sustainability strategy and programs.
In particular, he has actively supported the growth of sustainability and ESG disclosures through his engagement with organizations such as CDP, GRI, and SASB. Under Sarda's leadership, NRG became first U.S.-based power producer to engage with its suppliers to enhance sustainability measures through CDP Supply Chain and was also first to set a science-based target.
Prior to joining NRG, Sarda was director of sustainability and social responsibility at Dell, where he oversaw all of Dell's sustainability and ESG disclosures. He also worked closely with Dell's supply chain organization to bridge its sustainability efforts and global sourcing priorities and practices.
In addition, Sarda is a faculty member and Senior Sustainability Scholar at Arizona State University, where he helped develop the Executive Master of Sustainability Leadership program. Named one of the "most influential sustainability voices in America" by The Guardian, Sarda was also chosen by Environmental Leader as one of the top 50 sustainability leaders in the U.S. for 2017.
"I am thrilled to join CDP in their crucial work to engage companies, cities and investors as they progress on the path toward a resilient and sustainable future," said Sarda. "We are coming up on the two-year anniversary of the United States' withdrawal from the Paris Agreement, and six months since the IPCC's critical findings in its Special Report on Global Warming of 1.5 °C, which underscores the urgency of this work. It's an exciting time to help drive CDP's work forward."