The Canadian Council of Ministers of the Environment (CCME) has posted The Canadian Water Quality Guidelines for the Protection of Aquatic Life: Carbamazepine.
Carbamazepine (CBZ), sold under the tradename Tegretol among others, is a medication used primarily in the treatment of epilepsy and neuropathic pain. It is used in schizophrenia along with other medications and as a second line agent in bipolar disorder.

Carbamazepine has been very commonly detected in wastewater effluent. A 2008 ecotoxicological study published in the journal Chemospehere found that the drug does not easily cause acute toxic effects at its environmental concentrations, however its chronic effects need cautious attention.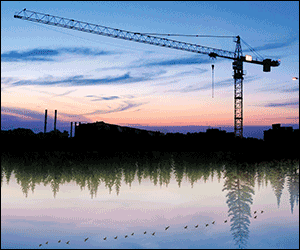 A 2017 study published by Nova Science Publishers stated: "Indeed, the frequent detection of carbamazepine in effluents of wastewater treatment plants is due to the general inefficiency of conventional wastewater treatment processes to remove this recalcitrant contaminant from incoming contaminated wastewaters."
The CCME stated that "CBZ is bioactive and of potential concern for aquatic life, especially because some organisms share evolutionarily conserved biochemical pathways with humans."
The new CCME guideline and its scientific criteria document can be found at https://www.ccme.ca/en/resources/canadian_environmental_quality_guidelines/index.html and the guideline can be searched by using the Canadian Environmental Quality Guidelines Summary Table http://st-ts.ccme.ca.