North Bay, ON – Canadore College is taking another step on its journey to address the systemic issues facing Indigenous communities and the challenges they encounter in delivering clean drinking water to their citizens. Today, the College celebrated the grand opening of its new Water Teaching Lodge.
"The Water Teaching Lodge will provide space for our students and community members to access Indigenous knowledge and participate in ceremony," said Judy Manitowabi, Director, First Peoples' Centre. "The opportunity to learn and share stories with a focus on the significance of water will remain a priority. Water is life, and is a living being with its own spirit and must be respected."
The Lodge was made possible through funding from the Government of Canada's Federal Economic Development Agency for Northern Ontario (FedNor). It is located at Canadore's College Drive Campus and is linked to The Village, the School of Indigenous Studies, the School of Environmental Studies, and the Innovation Centre for Advanced Manufacturing and Prototyping (ICAMP).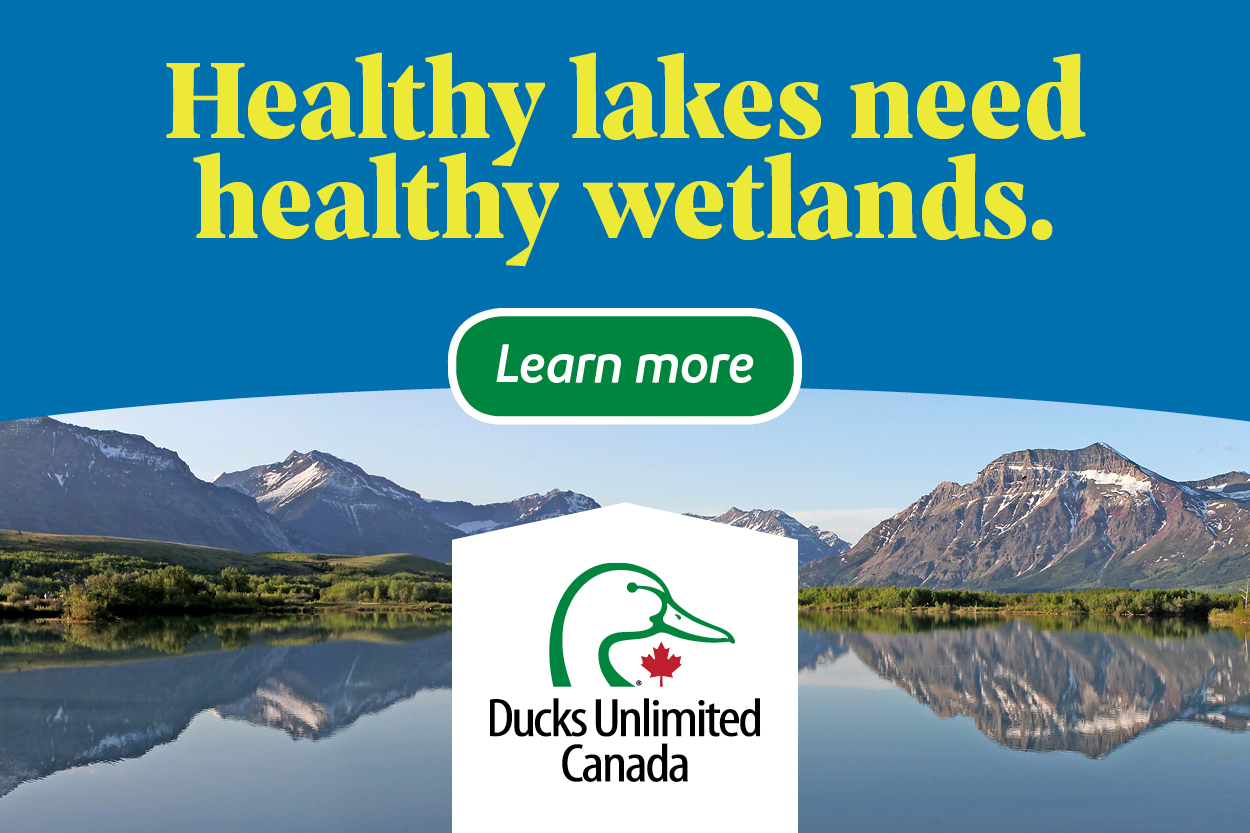 "The Water Teaching Lodge is an essential part of the Clean Water Initiative," said Carly Renaud, Manager, Indigenous Research and Development. "It will create space at Canadore College to support in-person and hybrid learning that explores Indigenous teachings, technologies, and land-based research practices relating to water protection. Indigenous knowledge holders, language speakers, elders, and Indigenous research faculty who can offer foundational cultural and historical knowledge will guide this work."
The Water Teaching Lodge has been given the Anishinaabemowin name of Mshibizhiwgamig, which means Great Lynx Lodge. Mshibizhiw, the Great Lynx, is a water protection spirit who lives in lakes and underground rivers. The spirit resembles a great feline with horns but is always described as being a reptile. To the Anishinaabe people, Mshibizhiw is greatly respected because it provides medicine and protection.
The Lodge and the construction of an operational water treatment facility on campus will provide a new approach to clean water and technology that prioritizes Indigenous teachings about water. The Lodge will create a space from which learners, partners, and Indigenous communities can access educational tools and increase their understanding of water from an Indigenous worldview.
"Canadore has an obligation to be a centre for teaching and learning that ensures our students are connected with issues in the real world," said Shawn Chorney, Vice President, Strategic Infrastructure, Indigenous and Learner Services. "The Lodge is a collaboration between Canadore and the private sector to be a catalyst for change. We need to offer new, custom solutions for water so we're not perpetuating existing challenges."
The Clean Water Initiative Advisory Council (CWIAC) is comprised of Indigenous community members, Indigenous water operators, and Canadore employees. The CWIAC will help to ensure that the project stays rooted in the needs of the communities and adheres to First Nations' practices involving water.
Canadore College trains people through applied learning, leadership and innovation. It provides access to over 80 full-time quality programs and has outstanding faculty and provides success services to students from nearly 400 Canadian communities and 15 international countries. The College, its students, and alumni add $402.5 million to the Nipissing Parry Sound service area economy. Approximately 1,000 students graduate from Canadore each year, and they join 60,000 alumni working across the globe. Canadore receives less than 50 per cent of its traditional funding from the provincial Ministry of Colleges and Universities and relies on its own innovation and entrepreneurial endeavours and generous donors for the balance.