According to the seventh annual RBC Canadian Water Attitudes Study, three-quarters of Canadians—or 74 per cent—agree that climate change will cause heavy rainstorms, snowfall, and floods, yet only nine per cent of Canadians have taken precautionary measures to protect themselves and their homes from the effects of extreme weather events.
"There's no question that 2013 was the 'year of the urban flood' for Canadians," says Bob Sandford, chair of the Canadian Partnership Initiative in support of the United Nations "Water for Life" Decade, in an RBC press release. "Extreme floods like the ones we saw in Calgary and Toronto weren't a matter of 'if,' they were simply a matter of 'when.' So this level of inactivity on the part of Canadians is concerning. You wouldn't go out in a rainstorm without an umbrella. Why wouldn't you try to safeguard your home from the weather, too?"
The poll of 2,074 Canadians between January 24 and February 12, 2014 also showed that people perceive floods to be more prevalent in Canada compared to 10 years ago, with more than one-in-five Canadians (21 per cent) saying they live in an area vulnerable to flooding.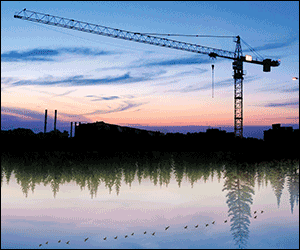 The increase in extreme rain and snow storms has had significant strain at the municipal level. "Stormwater management systems in most towns and cities simply weren't built to manage the volume of water we're seeing from extreme storms," Sandford says. "Since urban storm water runoff is a leading cause of water pollution, this can seriously degrade the quality of our drinking water sources."
RBC also surveyed 134 stakeholders from government, business, NGOs and academia. This poll showed that while 77 per cent of Canadian water experts believe the state of stormwater management systems in their region is a serious issue, only one-in-five, or 21 per cent, of the general public believes that major investments in stormwater management are necessary.
"This lack of public awareness makes it very difficult for municipalities to explain why investments in infrastructure are so urgent," Sandford adds. "The right infrastructure is our most critical defense against flooding. If we don't apply the resources necessary to improve our stormwater management systems, our towns and cities could suffer the consequences for years to come."
Both water experts and Canadians in general agree that protecting drinking water sources is the most serious water issue facing the country today, and many Canadians are pessimistic that water issues will be resolved in the next decade. Understanding the importance of stormwater management systems is one step in the right direction toward protecting homes and cities from extreme weather damage.
Extreme weather events directly affected more than 3.5 million Canadians in 2013. —Kristen Curtis