Water is our most precious resource, according to more than 90 per cent of British Columbians surveyed for a recently released poll.
The Freshwater Insights study showed there was broad consensus among respondents that fresh water is critical to the province's prosperity and well-being.
Two out of three British Columbians surveyed believe the rules currently governing water use are not enough to protect against future threats to availability. This poll's release coincides with the provincial government's update of the 104-year-old Water Act. The government says it will introduce the new Water Sustainability Act into the legislature this spring.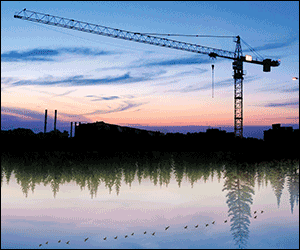 The study, Freshwater Insights: A Survey of British Columbian Attitudes on Fresh Water, also indicated three-quarters of British Columbians believe that if nothing is done to improve management of water resources, it will become a serious problem in the next decade.
In a recent interview, Gary Doer, Canadian ambassador to the United States, said water is set to become the key issue debated between Canada and the U.S. Doer said that, as the importance of water diplomacy grows in the coming years, it will make current debates about pipelines "look silly."
"Five years from now, we will be spending diplomatically a lot of our time and a lot of our work dealing with water," Doer said. "We're blessed with a lot of water, but we cannot take it for granted."
More than half of the survey's participants were very concerned about habitats for aquatic life, like salmon and trout, with 72 per cent agreeing that, "protecting the health of plants, fish, and wildlife has to be the priority, even if it slows economic growth."