Canadian Arctic scientist, Dr. John England, joins prestigious ranks, today accepting the Weston Family Prize for Lifetime Achievement in Northern Research. England is a well-known advocate for the importance of northern science and value of the Canadian Arctic landscape. His work has captured 18,000 years of glacial and sea level history extending to the modern day.
Dr. England was presented with the $50,000 Prize today at ArcticNet's 2016 Annual Scientific Meeting, the largest annual gathering of Arctic researchers in Canada, held this year in Winnipeg.  In addition to the $50,000 Prize, this year The W. Garfield Weston Foundation will be funding a Postdoctoral Fellowship to conduct research under Dr. England, and providing additional funds to engage local First Nations and Inuit communities.
"Dr. England has left an unprecedented mark on the Canadian Arctic, unearthing new information that not only re-evaluates glacial history, but draws attention to the impact of climate change," says Geordie Dalglish, director of The W. Garfield Weston Foundation and chair of its Northern Committee. "It is with great respect that we recognize his contribution to Canada's North through the Weston Family Prize for Lifetime Achievement in Northern Research."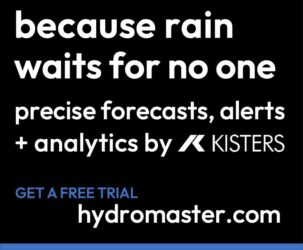 The Weston Family Prize was created in 2011 to honour leading Canadian researchers who have advanced awareness of Canada's northern environment and contributed to providing a better understanding of evolving climate issues.
Named as one of Canada's 100 greatest explorers by the Canadian Geographic Society, Dr. England's research has covered the entire Canadian Arctic Archipelago from Baffin and Ellesmere Islands in the east and north to Banks Island in the southwest, where he has essentially reconstructed the glacial history from 18,000 years ago to the present. With weather records only dating back 50 years, and ice sheets unmapped or poorly understood prior to his investigation, Dr. England's role in studying natural archives, such as glaciers, landforms and sediments from lakes and ocean, has helped to distinguish between natural and human-induced environmental change.
"Canada has the largest expanse of Arctic territory on the planet," Dr. England explains. "This region has experienced the most dramatic impacts of any sector of the globe in relation to climate change, and these changes are happening more rapidly than ever previously anticipated. If ignored, it will affect all aspects of our lives, from basic security and agriculture to our economic prosperity."
His dedication to the North has produced remarkable contributions in the field of research. In summary, some notable highlights include:
Reconstructing environmental change across the Canadian Arctic Archipelago–an area as large as Europe, where he spent decades surveying and re-mapping thousands of kilometres of coastline and adjacent island interiors.
Revising the environmental history of the western Canadian Arctic, with research that overturned the long-held hypothesis that large parts of this region remained ice-free during the last glaciation.
Proposing the establishment of Canada's northernmost national park (Quttinirpaaq) on northern Ellesmere Island, drawing its boundary and conducting it original natural resource inventory.
Recruiting northern expertise to the University of Alberta and producing highly qualified academics in his field, guiding more than 100 undergraduate and graduate students to the High Arctic, mentoring future contributors to the field and inviting outstanding northern scientists to join in his research at the University of Alberta.
In addition to his own expeditions, he has supervised more than 30 graduate students in Arctic research and works closely with Aurora College in Inuvik, Northwest Territories to provide training for Gwich'in and Inuvialuit students. The mentorship and guidance he has provided to academics in his field has culminated in 17 PhD theses, 13 MSc theses and more than 100 peer reviewed papers that he authored along with various combinations of his extended research family including fellow faculty, students and colleagues in the field.
In addition to his research accomplishments, his political advocacy has been successful in obtaining renewed support for the Polar Continental Shelf Project on two previous occasions, highlighting its critical role if Canadian scientists are to conduct fieldwork throughout the Arctic. Dr. England became a Fellow of the Royal Society of Canada in 2012 in recognition of his dedication to Arctic science, public outreach and education, and he was selected as one of Canada's inaugural NSERC Northern Research Chairs (2002-2012). He received the W. A. Johnston Award in 2013, the highest honour given by Canadian Quaternary Association.
The Foundation's support enables leading Canadian scientists to pursue scientific research in Canada's North. With this being a focus for almost a decade, the Foundation has dedicated more than $27.5 million in this capacity. More than 200 scholarships have been awarded to graduate students and postdoctoral fellows from 27 different universities. The W. Garfield Weston Foundation is committed to ensuring that Weston Family Northern Scientists are well-positioned to pursue their passions in northern research.
The Weston Family Prize is administered by the Association of Canadian Universities for Northern Studies (ACUNS). Past awardees include Dr. Serge Payette (2011), Dr. Louis Fortier (2012), Dr. John Smol (2013), Dr. Charles Krebs (2014), and Dr. Ian Stirling (2015).
 Video: Dr. John England, recipient of the $50,000 Weston Family Prize for Lifetime Achievement in Northern Research.