The Government of Canada has awarded a contract to undertake an assessment of risks related to vessels of concern in Canadian waterways.

Public Services and Procurement Canada has awarded a contract to London Offshore Consultants, from Dartmouth, Nova Scotia, for the development of a risk assessment methodology related to hundreds of vessels of concern (abandoned, wrecked, or dilapidated vessels) in Canadian waters or on Crown land.
"This contract award is an example of how the Oceans Protection Plan is protecting our marine environment and Canadians, while providing meaningful opportunities for businesses across Canada, including in Dartmouth," said Carla Qualtrough, Minister of Public Services and Procurement and Accessibility.
The risk assessment methodology, expected to be delivered by this summer, will be developed with the aim of helping the Canadian Coast Guard assess the level of risk these vessels pose to the environment, the economy, and public safety.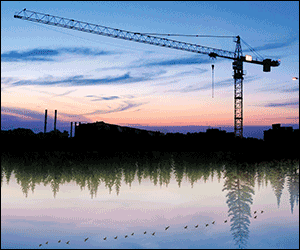 I am pleased to announce that London Offshore Consultants of #Dartmouth, Nova Scotia, has been awarded a contract of just over $500,000 for the development of an assessment methodology to help us assess the levels of risk posed by problem vessels. pic.twitter.com/cVmnatsdjX

— Darren Fisher (@DarrenFisherNS) January 14, 2019
"This contract award further enhances the Canadian Coast Guard's ability to assess the risks posed by wrecked or abandoned vessels in our waterways and to help prioritize our operations," said Jonathan Wilkinson, Minister of Fisheries, Oceans and the Canadian Coast Guard.

The $1.5-billion Oceans Protection Plan is the largest investment the Government of Canada has made to protect Canada's coasts and waterways. The contract with London Offshore Consultants is valued at $551,554.95 (taxes included) and is intended to assist in improving the restoration and protection of marine ecosystems.