The National Sciences and Engineering Research Council of Canada has announced that it will support water research internationally with collaborations through the Water Joint Programming Initiative (WJPI).
Of a total of 21 projects receiving funding, Canada will lead three of six projects receiving Canadian support. Canada's total contribution over three years will be approximately $1.84 million CAD. Overall, WJPI will be supported by 25 national and regional funding organizations from 22 countries.
The projects cover a wide range of areas, including social, economic, and natural sciences. They projects also address various challenges in water and agriculture including: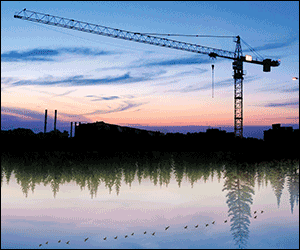 Increasing the efficiency and resilience of water uses
Monitoring and reducing soil and water pollution
Integrating social and economic dimensions into the sustainable management and governance of water resources
NSERC has noted that Canada's successful participation in this international initiative demonstrates the country's strong leadership in the area of water sustainability and reinforces the importance of fostering close relationships with domestic and international partners. The organization stated that global collaboration allows Canada's research community to access a pool of knowledge and expertise that can further contribute to world­class research being done within the country.
The Canada-led projects are:
Agricultural Water Innovations in the Tropics
Legacies of Agricultural Pollutants: Integrated Assessment of Biophysical and Socioeconomic Controls on Water
Source Stream (headwater) Protection from forest practices: what are the costs and benefits, and how best to do it?
These projects will be led by Dr. Mark Johnson, University of British Columbia; Dr. Phillipe Van Cappellen, University of Waterloo; Dr. John Richardson, University of British Columbia, respectively. Countries participating in the Canada-led projects include Brazil, Costa Rica, Denmark, Finland, Germany, Portugal, Sweden, and Taiwan.
For the full list of projects and more information visit NSERC's website.