The federal government continues to move forward on addressing plastic pollution, providing a report on its public consultation from April 22nd to September 21st, 2018.
Canadians shared their views under the topic theme: Moving Canada Toward Zero Plastic Waste.
The government received over 1,900 comments and emails and 12,000 campaign letters. Initial feedback made it clear that Canadians recognize the need for prompt action to reduce plastic waste and marine litter and acknowledge that everyone—government, industry, and consumers alike—shares responsibility for managing plastics throughout their lifecycle.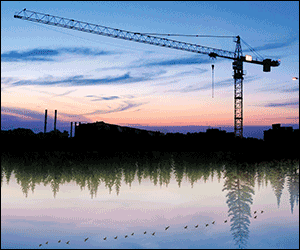 "Plastic pollution is choking our oceans, lakes, and rivers. I'm so grateful that so many Canadians have spoken and told us how important protecting our waterways from plastic pollution and marine litter is," said Minister of the Environment and Climate Change, Catherine McKenna. "It's on all of us to change the way we use plastics—as consumers, businesses, and governments. Together, we can move Canada to be a nation of zero plastic waste."
A summary of the most common responses found that Canadians are concerned with the following targets:
Improving recyclability and packaging standards.
Increasing access and incentives to use environmentally-sound alternatives, such as reusable items and compostable plastics.
Implementing limits or fees on single-use plastics and packaging (e.g. prohibit the sale of non-recyclable packaging).
Investing in improved recycling programs and infrastructure.
Increasing awareness of plastic waste and solutions through educational campaigns.
More details on feedback received through the engagement process can be found on the Government of Canada website.
Environment and Climate Change Canada are continuing to work with provinces and territories and gathering input from Indigenous Peoples, industry, municipalities, not-for-profit organizations, and research institutions to develop an approach by the end of 2018.
Environment ministers will meet in November at the annual meeting of the Canadian Council of Ministers of the Environment to discuss a Canada-wide framework for eliminating plastic waste and reducing marine litter.