The Governments of Canada and Ontario have released a draft action plan that will help to reduce high amounts of phosphorus and the growth of toxic and nuisance algae in Lake Erie.
Catherine McKenna, Minister of Environment and Climate Change said, "We intrinsically understand its importance, and we all have a reason to be invested in its protection. I encourage Canadians, especially those within the Great Lakes Basin, to participate in these consultations that will inform our collaborative actions to protect Lake Erie."
The plan acknowledges that reducing the amount of phosphorus entering Lake Erie is the best way to minimize algal blooms, which can be harmful to human health and the environment. While phosphorus is an essential nutrient for plant and animal life, scientists have identified that excess phosphorus is the cause of algal blooms in the lake.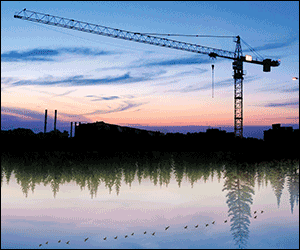 Phosphorus enters Lake Erie from many sources, including runoff from urban centres, agricultural lands, sewage treatment plants, airborne particles, septic systems, and industrial discharges. This draft plan identifies actions that can be taken by the governments of Canada and of Ontario, municipalities, conservation authorities, Indigenous communities, and partners in key sectors, such as agriculture and industry, to achieve the goal of reducing phosphorus in Lake Erie by 40 per cent.
The plan includes a list of strategic actions, including:
Support watershed and nearshore-based strategies and community-based planning for reducing phosphorus loadings
Reduce phosphorus loadings from urban areas
Reduce phosphorus loadings from agricultural and rural areas
Support and strengthen policies, programs and legislation
Strengthen decision-making tools
Conduct research to better understand nutrient dynamics in the Lake Erie basin
Conduct research to better understand and predict the impact of climate change on the Lake Erie ecosystem
Conduct research to improve existing practices and develop new innovative practices and technologies for phosphorus loss reduction
Enhance communication and outreach to build awareness, improve understanding and influence change
Share data and information
Establish an adaptive management framework
Glen Murray, Ontario Minister of the Environment and Climate Change, said "The Great Lakes support a rich array of ecosystems and are an important part of Ontario's strength and success. Part of Ontario's Great Lakes Protection Act, this proposed action plan to reduce phosphorus levels in Lake Erie is based on collaboration with our partners to ensure that Lake Erie remains drinkable, swimmable, and fishable."
A group of  environmental organizations, including Environmental Defence, Freshwater Future, and the Canadian Freshwater Alliance, issued a collective statement in response to the draft action plan. It read:
"We are pleased to see the commitment from the federal and Ontario governments to address algal blooms in Lake Erie with a draft action plan. While this is a start, and we are encouraged to see there is an opportunity to provide public input before it is finalized, the plan needs to be strengthened to adequately address the increasingly frequent and severe algal blooms afflicting the lake."
The group notes that the plan "fails to adequately address pollution from agricultural fields. Instead, there is an over-reliance on voluntary actions from the agricultural industry."
"The plan needs to be strengthened in key areas including: addressing non-compliance in cases where the agricultural industry does not follow the pollution prevention laws, doing more to protect critical nutrient-absorbing wetlands from development, and identifying interim targets for addressing pollution in the eastern portion of the lake.
Without amendments, the draft plan will not achieve the governments' obligations to reduce phosphorus pollution in Lake Erie. Last year, under the Great Lakes Water Quality Agreement, Canada and the U.S. agreed to a 40 per cent nutrient reduction target for the lake. This target echoed a commitment that Ontario made with Michigan and Ohio in 2015 to reduce nutrient loading in the western basin of Lake Erie by 40 per cent by 2025. We are disappointed to see the 2025 timeline conspicuously missing from the draft Lake Erie Action Plan. A time-bound goal demonstrates commitment to immediate and comprehensive actions."
Stakeholders and community members are encouraged to comment on the draft action plan before May 9, 2017. This input will inform the final action plan for the Canadian side of Lake Erie.