On the eve of World Water Day, Minister of the Environment Jim Prentice announced that Canada will invest $2.5 million over five years to support the United Nations Environment Programme's (UNEP) Global Environment Monitoring System GEMS/Water, an international water science program aimed at understanding inland quality issues around the world.
The $2.5 million will allow the program to expand, adding data quality management activities, water assessments and capacity building-offering training and advice to least-developed countries on how to set up water sampling programs.  These funds are in addition to Environment Canada's core annual support to the program.
In addition, Lynne Yelich, Minister of State, Western Economic Diversification Canada (WD) is working to position Western Canada as a national and international leader in water resource technology and innovation. To achieve this, WD is actively working with the University of Lethbridge and the University Saskatchewan to finalize all steps in the due diligence process to allow for a federal investment of up to $2 million in support of a water resource technology initiative.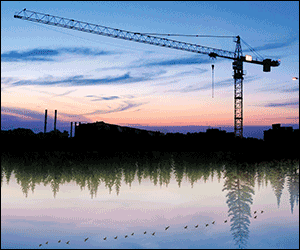 GEMS/Water provides evidence-based information on the state and trends of global inland water quality required for the sustainable management of the world's freshwater. GEMS activities, which include assessments of freshwater lakes and rivers, maintenance of a global water quality database and management of an international network of participating countries, support global environmental assessments, water resource management and economic and environmental decision-making.
More than 100 countries participate in GEMS/Water, along with several United Nations agencies and other organizations. Many participate by sharing the information they collect on water quality and other data that can be compiled for regional and global assessments.
GEMS/Water is based at the Burlington, Ontario site of the National Water Research Institute, which has hosted the GEMS/Water Collaborating Centre since 1978.