Radium Hot Springs, B.C. – The network of protected areas administered by Parks Canada is a gateway to nature, history, and 450 000 km² of memories from coast to coast to coast. Investing in these locations helps support the protection of natural and built heritage, increases climate resiliency and creates jobs in local communities, while providing visitors with high-quality, safe and meaningful experiences across the country.
The Honourable Steven Guilbeault, Minister of the Environment and Climate Change and Minister responsible for Parks Canada, has announced approximately $13 million for the restoration of the Radium Hot Springs Aquacourt in Kootenay National Park, a Classified Federal Heritage Building. Through this investment, Parks Canada will conserve the heritage value of this popular cultural resource, ensure high quality, meaningful visitor experiences and contribute to the country's world-class tourism offer. This project is part of the Government of Canada's recently announced funding of $557 million over three years to ensure the continuation of infrastructure projects and maintenance work for Parks Canada's assets, supporting the critical function they provide to Canadians and visitors.
The cool pool and foundations of the building at Radium Hot Springs Aquacourt will be repaired to improve visitor experience and increase the site's resiliency to flooding by installing culverts under the building to direct water flow and protect the foundation, in addition to other upgrades. This project will also aid in Parks Canada's conservation efforts by adding erosion protection to safeguard nearby fish habitats. As well, the cool pool will be improved for visitor and staff safety and accessibility through a number of improvements. These include: installation of a surface level gutter system to allow visitors to easily enter and exit the pool, allow lifeguards to safely execute rescues, and to provide a smoother, faster swim experience for users; renovation of hand rails for improved stability when entering and exiting the pool; and, installation of a new lift for improved accessibility.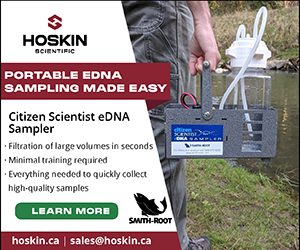 Parks Canada's wide-ranging infrastructure portfolio includes more than 18,500 built assets such as highways, bridges, dams and other marine infrastructure, historic buildings and fortifications, water and wastewater treatment facilities, campgrounds, visitor centres and operational buildings and compounds. Since 2015, the federal infrastructure investment program has enabled Parks Canada to improve the condition of approximately 5,000 assets across the country. These upgrades help ensure public safety, quality and reliability in visitor offers, incorporate green technologies and climate resilience, while connecting Canadians with nature and history.
"The Government of Canada is committed to investing in Parks Canada places to ensure the sustainability of these treasured assets. Critical infrastructure upgrades to the Radium Hot Springs Aquacourt, a Classified Federal Heritage Building, will improve service quality and accessibility, resulting in tangible benefits for visitors, local communities and businesses and the nation's tourism industry, while including conservation efforts that safeguard nearby fish habitats." – Steven Guilbeault, Minister of the Environment and Climate Change and Minister responsible for Parks Canada
Quick Facts
The Aquacourt at Radium Hot Springs in Kootenay National Park was one of the first major post-war building projects in the western national parks and opened to the public in 1951. The Aquacourt is a Classified Federal Heritage Building because of its historical associations and architectural and environmental values.
Kootenay National Park was established with the signing of an agreement to build the Banff-Windermere Highway (Highway 93 South) connecting British Columbia and Alberta on April 21, 1920. When the road opened in 1923, more than 4500 vehicles travelled the highway that year. Today, more than 500,000 people visit Kootenay National Park every year. Highway 93 South has wildlife mitigations including 15 km of wildlife exclusion fencing and nine underpasses.
From January 30 to February 13, 2023, the Honourable Steven Guilbeault, Minister of Environment and Climate Change and Minister responsible for Parks Canada, is inviting Canadians to participate in the 2023 Minister's Round Table on Parks Canada's national historic sites, national parks, and national marine conservation areas. An online engagement portal will be available and will welcome input from the general public at letstalkparkscanada.ca
Radium Cool Pool Facility, Kootenay National Park. Credit: Parks Canada (CNW Group/Parks Canada)