Cambridge, Ontario, receives federal dollars for its $1 million stormwater project.
Bryan May, Member of Parliament for Cambridge, Kathryn McGarry, Minister of Natural Resources and Forestry and Member of Provincial Parliament for Cambridge, and Doug Craig, Mayor of the City of Cambridge, today announced that a new project in Cambridge has been approved under the Government of Canada's Clean Water and Wastewater Fund.
"The City of Cambridge is committed to implementing sustainable solutions that preserve environmental resources and support growth opportunities for our community," said Mayor Craig. "The investment in the Burnett Avenue stormwater pond will allow us to improve its functionality to better respond to adapting climate conditions, ensure a higher level of service to the community and provide a more attractive feature in the neighbourhood."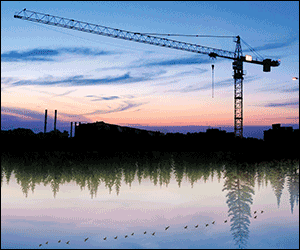 The federal government is providing up to 50 per cent of funding for this project—$536,000. The provincial government is providing up to 25 per cent of funding for this project, $268,000, and the City of Cambridge will fund the remaining costs of the project.
"Building and maintaining high-quality water, wastewater, and stormwater infrastructure is an essential part of building livable communities. This announcement demonstrates the Province's commitment to partnering with municipalities in order to deliver the public infrastructure Ontarians need," said McGarry.
This stormwater project will rehabilitate the Burnett Avenue Stormwater Management Pond. The project includes sediment removal, vegetation management, and the restoration of water control devices. This project will improve municipal services by ensuring that the facility has a capacity for water quantity and quality treatment that will meet the needs of the city.
In addition to this project, over $1,254,623 in federal funding for seven water and wastewater projects will benefit six other communities in the area. The provincial government is providing $980,562 for these seven projects.