Keith Strachan, general manager of Wolseley Canada Western Region today announced the acquisition of James Electric Motor Services Ltd., a market leader in the sale of pumps, motors, and blowers in Western Canada.
Located in Calgary, James Electric has generated a consistent and robust performance over the years due to its specialty product focus combined with a knowledgeable staff and leadership team. With the acquisition, all 64 James Electric employees will join Wolseley.
James Electric president, Rick James, will also join Wolseley and continue in his current role to ensure continued delivery of exceptional service, pump, and motor repair and maintenance expertise and James Electric's broad range of inventory. James Electric Motor Services Ltd. will continue to operate under the "James Electric" brand for the foreseeable future.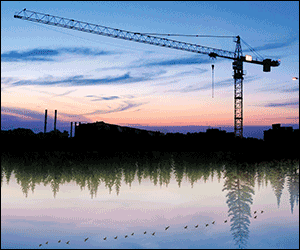 "At James Electric, we pride ourselves in having the ability to expertly trouble-shoot pump and motor supply, service, repair, and assembly," said James, "Wolseley's vast distribution network of over 220 locations across the country will enable us to expand our market reach and product offerings. As the proud leader of James Electric for over 45 years, I believe Wolseley is an excellent fit for all aspects of our business. I'm very pleased that James Electric will now be part of a leading distributor in Canada."
Strachan added, "This acquisition strongly aligns with Wolseley's strategic imperatives, especially our focus on delivering exceptional customer value. James Electric is a very complementary business and we are excited to be able to leverage each other's strengths to build and grow together."