People living in communities on the front lines of extreme flooding will soon have access to new tools to better prepare for floods.
The Ministry of Emergency Management and Climate Readiness and the Ministry of Forests are investing $8.69 million for flood-hazard mapping by March 2024, including funding to support B.C.'s Climate Preparedness and Adaptation Strategy. This investment also leverages $4.33 million in a federal funding commitment through the Flood Hazard Identification and Mapping Program with Natural Resources Canada.
"Understanding the risk posed by floods is the first step in helping prevent the damage they can cause," said Bruce Ralston, Minister of Forests. "By providing more widespread flood-hazard mapping, we are providing communities with the tools they need to properly prepare for extreme weather as we all confront the challenges of climate change."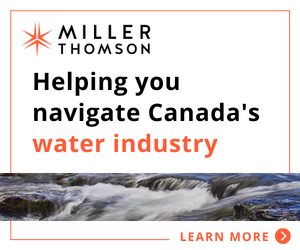 The first five flood-hazard mapping areas, which include approximately 70 communities, are along:
the Fraser and Nechako rivers in the Prince George area;
the Bulkley and Skeena rivers from Houston to downstream of Terrace;
Shuswap Lake and the mainstem rivers that drain into it;
the Nicola and Coldwater rivers ; and
the Coquihalla and Fraser rivers from Yale to Mission.
Flood-plain mapping provides a detailed understanding of potential flooding, informing a variety of projects that can help reduce the impacts of flooding, as well as supporting local decisions by First Nations and local governments to establish appropriate zoning and flood construction levels.
"With climate-related events becoming more frequent and severe, it's essential that we invest in flood-hazard mapping so people and communities can understand and reduce their flood risks," said Bowinn Ma, Minister of Emergency Management and Climate Readiness. "This work complements the development of our provincial Disaster and Climate Risk and Resilience Assessment and will contribute to ClimateReadyBC, which helps communities access resources and understand risks. Through these initiatives, we are working to make British Columbia a safer, more resilient province."
Flood-hazard mapping starts with an updated understanding of potential river flows and the impacts from climate change. A model of the regions' land and rivers is then created to estimate the depth, velocity and extent of different flood flows. These results are shown on maps for community and public use in land-use planning, emergency planning and flood-risk reduction decisions.
"Coming out of the 2021 flood, the City of Merritt has worked with communities up and down the Coldwater and Nicola rivers to create plans that reduce flood risk and support river restoration," said Sean Smith, CAO, City of Merritt. "In this process, we have seen an absolute need for holistic, regional watershed planning that isn't limited by jurisdictional boundaries. Good decisions come from good data, and with a more consistent, regional approach to the flood-hazard mapping process, the public and decision makers will have more accurate data."
This work is part of the Province's overall vision for flood mitigation. Engagement for the Provincial Flood Strategy revealed that robust flood-hazard mapping is needed to understand and manage flood risks in B.C.