The Government of Alberta will move forward with flood mitigation efforts along the Elbow and Highwood Rivers, according to an April 29 press release. The province has committed $600 million over the next three years and is set to proceed with preliminary design, environmental review, and community consultations on water diversion and storage projects in at-risk areas.
The Resilience and Mitigation Program (RAMP) will receive $325 million of the $600 million to fund community-level mitigation projects like berms, dikes, and riverbank erosion control.
Some of the mitigation projects include: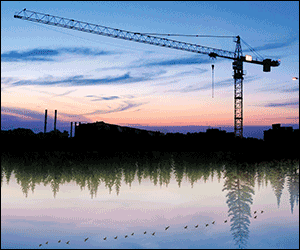 – An off-stream storage site near Springbank Road, west of Calgary, which will divert and store water from the Elbow River during flood conditions.
– A dry dam at the confluence of McLean Creek and the Elbow River, which will limit risk to Bragg Creek, Redwood Meadows, and Calgary.
– An underground diversion from the Elbow River into the Bow River in Calgary is at the feasibility study stage.
In addition to infrastructure projects aimed at improving flood resiliency, the government is also providing more than $200 million for erosion control projects for communities at risk of flooding.