Bolstering its fight against aquatic invasive species, the Alberta government has added two new inspection stations and 30 new boat inspectors. The two stations opened earlier this year at Canada Border Services Agency sites, part of precautionary efforts following the discovery of zebra mussel larvae in Montana late last year.
The province has also extended the inspection season by several weeks in spring and fall, which began in March and will last until November. Two high-priority inspection stations — at Dunmore and Coutts — have extended their hours for 24-hour service.
"Our boat inspectors are on the front lines of protecting Alberta's beautiful lakes and waterways and drinking water. Because prevention is so important, we have one of the most robust and forward-looking aquatic invasive species programs in Canada," said Shannon Phillips, Alberta Minister of Environment and Parks.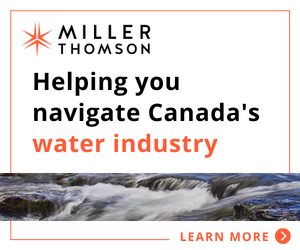 An infestation of zebra or quagga mussels could cost Alberta more than $75 million annually — clogging water systems and power and irrigation infrastructure, and leading to reduced biodiversity and recreational fishing opportunities. Once introduced, aquatic invasive species are very difficult to eradicate.
Any watercraft entering Alberta — whether motorized, non-motorized, or commercially hauled — must stop at one of 11 highway inspection stations in the province. In 2016, 19,028 watercraft were inspected entering the province. Seventeen tested positive for invasive mussels, up from 11 in 2015.
In addition to government efforts, the Alberta Irrigation Projects Association is augmenting invasive mussel monitoring in southern Alberta irrigation reservoirs.
The 2017 season features more than 60 inspectors, three mussel-sniffing dogs, and two roving inspection crews that can move between local boat launches. These measures will serve to monitor nearly 100 waterbodies in the 2017 season. Three boats have already been intercepted this year carrying invasive mussels.