The governments of Canada and Quebec have announced further funding for projects in the province, over $5 million for five water and wastewater projects in the Estrie region.
Government representatives met in Weedon, Que., in the presence of Mayor Richard Tanguay, to announce approval of a project under Clean Water and Wastewater Fund to renew the municipality's water pipes. The federal government is providing up to 50 per cent of the funding for this project—amounting to $746,300 —and the province of Quebec is providing up to $492,560.
The Government of Canada is investing more than $3.2 million in these projects in Estrie and the Government of Quebec is providing more than $2.1 million for a total joint contribution of over $5.3 million. The municipalities will provide the remainder of the funding.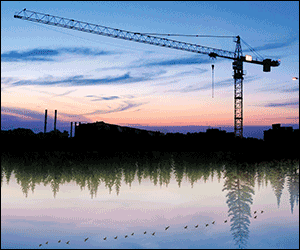 The announcement was made by Marie-Claude Bibeau, Minister of International Development and La Francophonie and Member of Parliament for Compton—Stanstead (Quebec), Martin Coiteux, Minister of Municipal Affairs and Land Occupancy, Minister of Public Security and Minister Responsible for the Region of Montréal, Luc Fortin, MNA for Sherbrooke and Minister responsible for the Estrie region. The financial support granted to the municipalities of Asbestos, Nantes, Saint-Robert-Bellarmin, and Weedon will contribute to maintaining, renewing, or developing their water and wastewater infrastructure to ensure the production and distribution of high quality drinking water or the proper treatment and disposal of wastewater.
"This major investment in the Estrie region demonstrates our commitment to support municipalities in carrying out their projects. The water infrastructure projects that we are announcing today for the region highlight the spirit of our partnership to ensure the prosperity and vitality of all regions throughout Quebec," said Fortin.