Water Canada magazine has announced the finalists of the 2016 Water's Next Awards.
The Water's Next Awards program honours the achievements and ideas of individuals and companies that have been successful in their efforts to improve water in Canada. The 2016 awards program accepted nominations in nine categories and identified finalists in eight.
This was really awesome news to receive!" said Raegan Davidson, regional manager of Ontario & Eastern Canada for Imbrium Systems, a green-technologies company  specializing in the design and development of stormwater treatment products and finalist in the Technology – Stormwater category.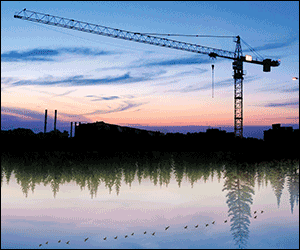 "I am honored to be nominated," said Ed McBean, Canada Research Chair of Water Supply Security at the University of Guelph and finalist in the People – Academic/Non-Government category.
The 2016 finalists are:
People – Business
Robert Haller, executive director of the Canadian Water and Wastewater Association
Garth Carl, CAO of the Henry Kroeger Regional Water Commission
Pat Whalen, president and CEO of LuminUltra Technologies Ltd.
People – Government
John Grant and Lesley Herstein, representing the staff at WaterTAP
François Soulard, chief, R&D section, Environment Program, Statistics Canada
People – Academic or Non-Governmental Organization
The chiefs of Keewaytinook Okimakanak for the Safe Water Project
Dr. Edward McBean is professor of Water Resources and Canada Research Chair in Water Security at the University of Guelph.
Dr. Sarah Wolfe, assistant professor in the School of Environment, Resources and Sustainability at the University of Waterloo.
Dr. Graham Gagnon, NSERC Industrial Research Chair in Water Quality & Treatment and Director, Centre for Water Resources Studies
People – Young Professional
Aline Bennette, a water & wastewater engineer from Vancouver
Junian Ioffe, EnviraMet, Inc.
Christine Harries, SNC-Lavalin
Simeon Hunter, Syrinix Ltd
Technology – Drinking Water
Quad Bottom Line Technology – Community Circle Drinking Water System Design and Development
SanEcoTec Ltd, AVIVE Water
Technology – Stormwater
Rainfrastructure, RainGrid Inc.
Imbrium Systems, Stormceptor MAX
Technology – Wastewater
Baleen Filter, represented by Absolute Environmental Solutions Inc.
BioLargo AOS Filter
Ostara Nutrient Recovery Technologies Inc., Pearl nutrient recovery process
ACCIONA Agua
Bishop Water Technologies, Legumier du Madawaska BioCord Upgrade
Recover Water Tech Inc., Residential Water Recycling System
Technology – Water Resources
Aquatic Informatics Development Department, AQUARIUS
Technology – Conveyance
there were no finalists in this category
The winners of the 2016 Water's Next Awards will be announced on June 23rd at the Hilton in Toronto, immediately following the Canadian Water Summit. Tickets for the dinner are on sale now and anyone is welcome to join the dinner. Details on the 2017 nominations will be posted at watersnext.ca.