Marco Mendicino, parliamentary secretary to Canada's minister of infrastructure and communities, announced funding for improvements to the York Durham Sewage System. The improvements will increase the system's resilience to extreme weather in the communities of Aurora, Newmarket, and East Gwillimbury.
"Taking concrete steps to adapt to the impacts of climate change is essential to ensuring a safe prosperous future for our families, our communities, and the environment," said Mendicino. "This project will help residents and businesses of Aurora and the York Region mitigate future flood damage, protecting their community during extreme weather events. By investing in infrastructure that protects communities now, we are ensuring that Canadians can thrive and prosper for generations to come."
The project includes the completion of two components. The Aurora Sewage Pumping Station collects wastewater generated in these three municipalities. The first component will see the construction of an additional pumping station to the sewer shed to meet the demands of increased water flow during extreme weather events.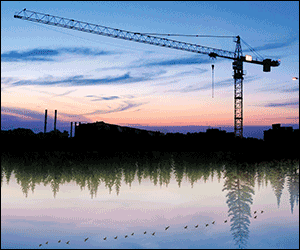 The second component will expand the capacity of the water storage tank to allow for the consistent treatment and flow of wastewater during storms and flooding, as well as the reduction of water service interruptions to homes and businesses.
"Like many parts of the world, York Region is experiencing the impacts of a changing climate," said Wayne Emmerson, chairman and chief executive officer of the Regional Municipality of York. "The protection of our environment is essential to a thriving community. These important infrastructure investments by the Canadian government and York Regional Council reinforce our joint commitment to addressing the impacts of climate change while building safe, caring and resilient communities."
Once complete, this project will increase the Town of Aurora's ability to mitigate the effects of storm and flooding events by protecting the integrity of drinking water and sewer services for 200,000 residents. The project to improve the York Durham Sewage System is expected to reduce local economic losses associated with severe weather events by 71 per cent, and save long-term recovery and replacement costs.
The Government of Canada is investing over $8.2 million in this project through the Disaster Mitigation and Adaptation Fund, with York Region providing the remainder of funding.