Human health and well-being are intrinsically linked to the health of water systems that support communities. A new study by the United Kingdom's branch of the World Wildlife Fund (WWF-UK) has surveyed global best practices in implementing e-flows, referring to the timing and volume of river flows conducive to sustaining freshwater and estuarine ecosystems and the human livelihoods.
Entitled, Listen to the river: Lessons from a global review of environmental flow success stories, the report honed in on eight rivers to demonstrate key human factors that led to success in e-flow implementation.
Based on a long list of case studies—including two Canadian ones—the authors examined factors including stakeholder engagement, resources and capacity, legislation and regulation, monitoring and adaptive management, and market mechanisms that aided in securing positive outcomes in each country.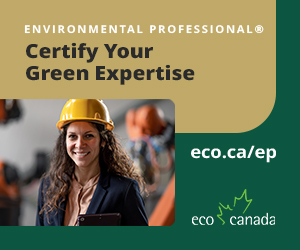 The case studies chosen were:
The Sustainable Rivers Program, focusing on the Savannah River, USA
Murray-Darling Basin, Australia
Operations of the Three Gorges Dam on the Yangtze River, China
River Kennet, England
Crocodile River, South Africa
San Pedro Mezquital River, Mexico
Poonch River, Pakistan
Ganga River, India
Based on the best practices demonstrated by these eight focal river systems, the authors developed a set of actions required to facilitate success, as pictured below.
The authors also make the case for connecting e-flow implementation and improvements to the UN Sustainable Development Goals (SDGs) 1 (no poverty), 2 (zero hunger), 3 (good health and well-being), 8 (decent work and economic growth) and 11 (sustainable cities and communities).
"Despite the fact that most countries now have some form of policy or legal recognition of e-flows, implementation has been limited in many places," the report stated.
Canadian examples considered in the study included the Columbia River and the Athabasca River. The Trump administration has urged President Donald Trump to begin negotiating new terms for the Columbia River Treaty as soon as possible.
The year 2017 marks the 10th anniversary of the Brisbane Declaration on Environmental Flows, based on the seminary works of  Brains Richter et al. 1997.
The WWF report entitled Listen to the river: Lessons from a global review of environmental flow success stories, is available online.