WSP Global Inc. and UEM Edgenta Berhad have announced that they have entered into an agreement under which WSP will acquire UEM Edgenta's 61.2 per cent in Opus International Consultants Limited (OIC), through a New Zealand takeover offer. WSP has, through a wholly-owned subsidiary, filed a notice of intention to make this takeover offer, in cash, for 100 per cent of the fully paid shares in OIC at NZ$1.78 per OIC share. The offer values the entire issued share capital of OIC at approximately NZ$263.2 million (CDN$243.4 million).
In addition, the terms of the offer allow the OIC board to declare and pay to OIC shareholders a fully imputed cash dividend of up to NZ$0.07 per OIC share without an offer price adjustment. The offer, and a NZ$0.07 dividend, would represent cash proceeds to OIC shareholders of NZ$1.85 per OIC share.
OIC is a multi-disciplinary infrastructure (transportation and water), buildings and asset development/management consultancy with over 3,000 engineers, designers, planners, researchers, and advisers across New Zealand, Australia, Canada and the United Kingdom. In New Zealand, OIC operates from a network of 36 offices and employs over 1,800 staff. For the year ended 31 December 2016, OIC reported revenue of approximately NZ$471 million (CDN$435 million) and operating EBITDA of approximately NZ$28.3 million (CDN$26.2 million).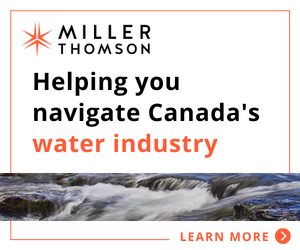 To confirm its support of the offer, UEM Edgenta has entered into a Lock-Up Agreement to sell its shareholding in OIC to WSP, subject to its shareholder approval at a general meeting to be convened in the fourth quarter of 2017. UEM Edgenta's major shareholder, UEM Group Berhad has provided an undertaking to vote in favour of the proposed divestment.
"We believe our offer is attractive to OIC shareholders, customers and employees. The transaction, which is in line with our 2015-2018 Strategic Plan, will enable us to fulfil our strategic ambitions of enhancing our activities in the Australia/New Zealand region, while strengthening our expertise in the water-related infrastructure sector and asset development/management," said Alexandre L'Heureux, president and CEO of WSP. "The combination of skills and compatible cultures will provide a great foundation for the two organizations to work together effectively on selected projects, creating attractive and value-enhancing solutions for our clients."
The draft offer document and the Lock-Up Agreement that WSP has entered into with UEM Edgenta have been released to the NZX and will also be filed on SEDAR at sedar.com.