From creating a heart-shaped pond out of an old Gardiner Expressway off-ramp to reimagining an entire landscape while preserving its history, landscape architects in Ontario and across the world are being celebrated for their visionary work during World Landscape Architecture Month.
The theme of this year's World Landscape Architecture Month is 'growing together', which reflects the significance of landscape architects' contribution to the growth and conservation of the natural, cultural, social, and built environment among our communities.
Love Park in Toronto and Kìwekì Point in Ottawa are two examples of projects currently being designed by landscape architects, helping those communities flourish and grow through the creation of beautiful new and enhanced green public spaces.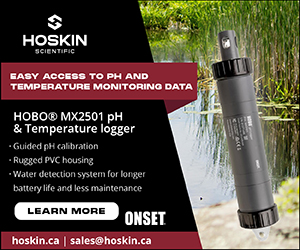 Love Park's main attraction is its centrally-located heart-shaped water feature, bordered by a 169-metre long perimeter seat finished with a deep-red hand laid mosaic. The park has been designed to create an urban oasis that will provide a well-needed public gathering space, while addressing important issues related to climate adaptation and resilience.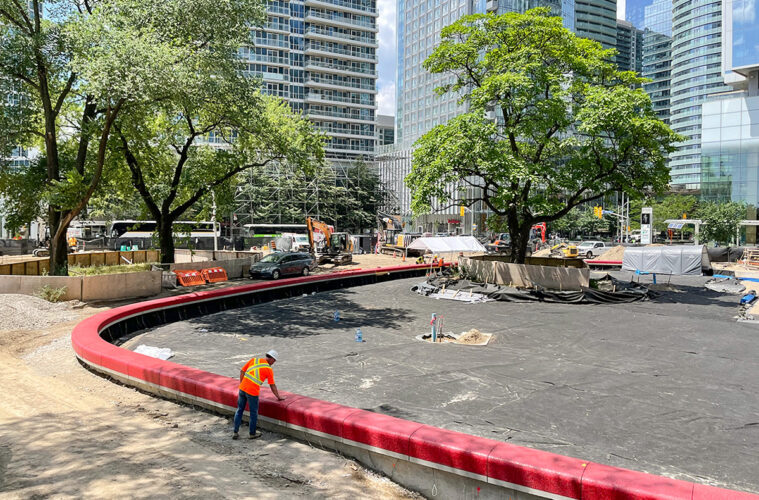 "Our design team created a sponge to capture stormwater for infiltration into the ground which will be used to supply water to the park's 38 new trees," said Claude Cormier, landscape architect and founder of CCxA.
"It also minimizes stormwater flows entering the municipal sewers which are already operating at full capacity. The continuous leafy canopy proposed from new trees will also help reduce urban heat island effect at a very sunny spot exacerbated by reflection from the adjacent skyscrapers," Cormier added.
When complete in 2023, the park will feature paths which have been sized intentionally to provide space for pop-up markets and event staging and will accommodate passive activities like dog walking, people-watching, and outdoor picnics, as well as small gatherings to meet the needs of local residents, office workers, and waterfront visitors.
Kìwekì Point (formerly Nepean Point) is one of the most spectacular lookouts in the Ottawa region, making it a key destination in the capital city.  The redesigning of Kìwekì Point presented the landscape architecture team with an opportunity to enrich the Canadian public's experience of the Ottawa River landscape, helping restore the river landscape as the heart of the National Capital Region.

"Our goal as designers is to make space both physically and metaphorically for voices that may have been historically overlooked or underrepresented in order to create shared experiences. Connectivity was a key component for the design of Kìwekì Point", said Janet Rosenberg, landscape architect and founding principal of Janet Rosenberg & Studio.
When developing the competition design in 2017, Rosenberg and her team asked themselves the following questions. "How could we blur the boundaries of the park to enhance the visual connections to the Kichi Sibi (Ottawa River) beyond? How could we improve the physical connections and entrances to link this isolated clifftop space to the greater waterfront network? How could we meaningfully connect the diverse and rich cultures of the region by creating opportunities for storytelling and dialogue?"
Featuring two levels of unobstructed views of the Capital Region, an architectural shelter named the Whispering Point, and a new pedestrian bridge recalling the historical pedestrian connection between Major's Hill Park and Kìwekì Point, the design will improve the park in terms of universal accessibility, interpretation, landscaping and new vistas. The project is scheduled to be completed by Summer 2023.
World Landscape Architecture Month was established to celebrate the ways in which landscape architects contribute to the welfare of communities.
Steve Barnhart, OALA, is the president of the Ontario Association of Landscape Architects.