Wood Buffalo, Alberta launched its water conservation campaign on May 20. The goal of this initiative is multifaceted: to highlight the importance of water and its responsible use, to learn more about water and wastewater systems, and to reduce water consumption.
Wood Buffalo Mayor Melissa Blake emphasized water's critical role as a key to the community's long-term health and safety.
"Water plays a vital part in our lives," Blake said. "We are fortunate to have an ample supply of water for all our needs, but we also have a responsibility to ensure an adequate supply of good, safe water for future generations. Conserving water is an important step in achieving that goal."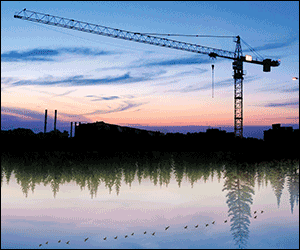 Local homeowners will soon receive a 16-page booklet in the mail. It will tell them the story of the area's water: where it comes from; how it is used; how the municipality collects, distributes, and treats it; and how they can all use less of it.
Wood Buffalo has released a new water conservation website: conserve-water.ca. It offers valuable information including water updates and advisories, household tips on how to lower one's water consumption by 30 per cent, resources for parents and teachers, and more.
Wood Buffalo residents will also see water conservation TV, radio, and print advertisements, as well as online messages and other reminders to use water wisely.
Public tours at the wastewater treatment plant will be held on Saturday, June 7 as part of the water conservation initiative and to celebrate Environment Week.
-Kristen Curtis