The Town of Amherst's drinking water supply is now better protected with the designation of watershed lands as a provincial wilderness area.
Nine-hundred and seventy hectares of Amherst-owned lands, northeast of the town, make up the new Chignecto Isthmus Wilderness Area in Nova Scotia.
"We are pleased to work with one of our municipal partners to protect their water supply and biodiversity, through this collaborative effort," said Mark Parent, N.S. Minister of Environment.
The town requested that the province apply the higher level of protection to the lands which are within the municipal water protection area. Department of Environment and town staff worked closely together to develop terms and conditions of designation acceptable to both parties.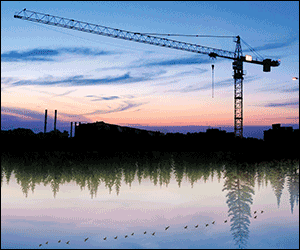 The area protects bogs, marshes, coniferous and mixed forest and the endangered mainland moose. Its importance also stems from its location in the narrow, low-lying land bridge which connects Nova Scotia to New Brunswick. The area was already closed to unauthorized use of motorized vehicles by provincial water supply protection regulations.
This is the second wilderness area to be established on municipal water supply lands. In 2005, the Town of Antigonish agreed that lands surrounding that town's municipal water supply would be added to the Eigg Mountain-James River Wilderness Area.
The Chignecto Isthmus Wilderness Area is located in northern Cumberland County and is not to be confused with the Chignecto Game Sanctuary which is in the western side of the county and is
managed by the department of Natural Resources.