Last Thursday Senators voted to pass Bill C-69, which contains changes to Canada's laws pertaining to impact assessment, energy regulation, and protection of navigable waters.
The West Coast Environmental Law Association (WCELA) said the passing of the bill will bring substantial improvements to environmental reviews in Canada, following three years of public consultation and thousands of submissions from experts, scientists, Indigenous groups, and community members.
"We are very pleased that Bill C-69 has finally crossed the finish line. Canadians voted for a stronger, more democratic process that gives the public a voice in decisions that affect land, air and water, and they'll get that with the passing of this bill," said Anna Johnston, staff lawyer, WCELA. "The new Impact Assessment Act will help rebuild public trust in environmental reviews, and help ensure that projects don't undermine Canada's ability to meet its climate commitments— but the law is only strong if it applies to a full range of industrial projects."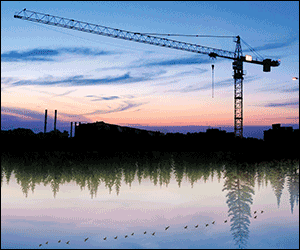 "Though we accept that the new Canada Navigable Waters Protection Act is not perfect—for example, the consideration of environmental impacts of projects was not reinstated—it does represent a step forward for navigable waters protection in Canada," said the Freshwater Alliance in a statement on their website.
Freshwater Alliance also provided the following breakdown of some changes to navigable waters law:
Federal approval will be required for all major projects on any waterway meeting the new definition (which is mostly good but we'll have to see how it's defined in practice).
Most modifications to major projects need to be logged in a public registry but won't require a new approval.
Medium impact projects on the list of "priority" waterways will also need to seek approval.
Medium impact projects on non-scheduled waterways will need to post intent and consider public input on project impact.
Minor projects are exempt.
A new public registry will make available proposed, approved, and in review projects.