The Canadian Canoe Museum will bring people even closer to the water and Canadian heritage now that the W. Garfield Weston Foundation has announced a $7.5 million gift to build a modern new facility at the water's edge.
In March 2015, the Peterborough, Ontario-based heritage centre announced plans to relocate to the Parks Canada Peterborough Lift Lock National Historic Site on the Trent-Severn Waterway as a way to boost tourist attendance and revenue for both organizations. In September 2015, five design contests were unveiled as part of an architectural contest; followed by the final reveal of the winning design in May 2016.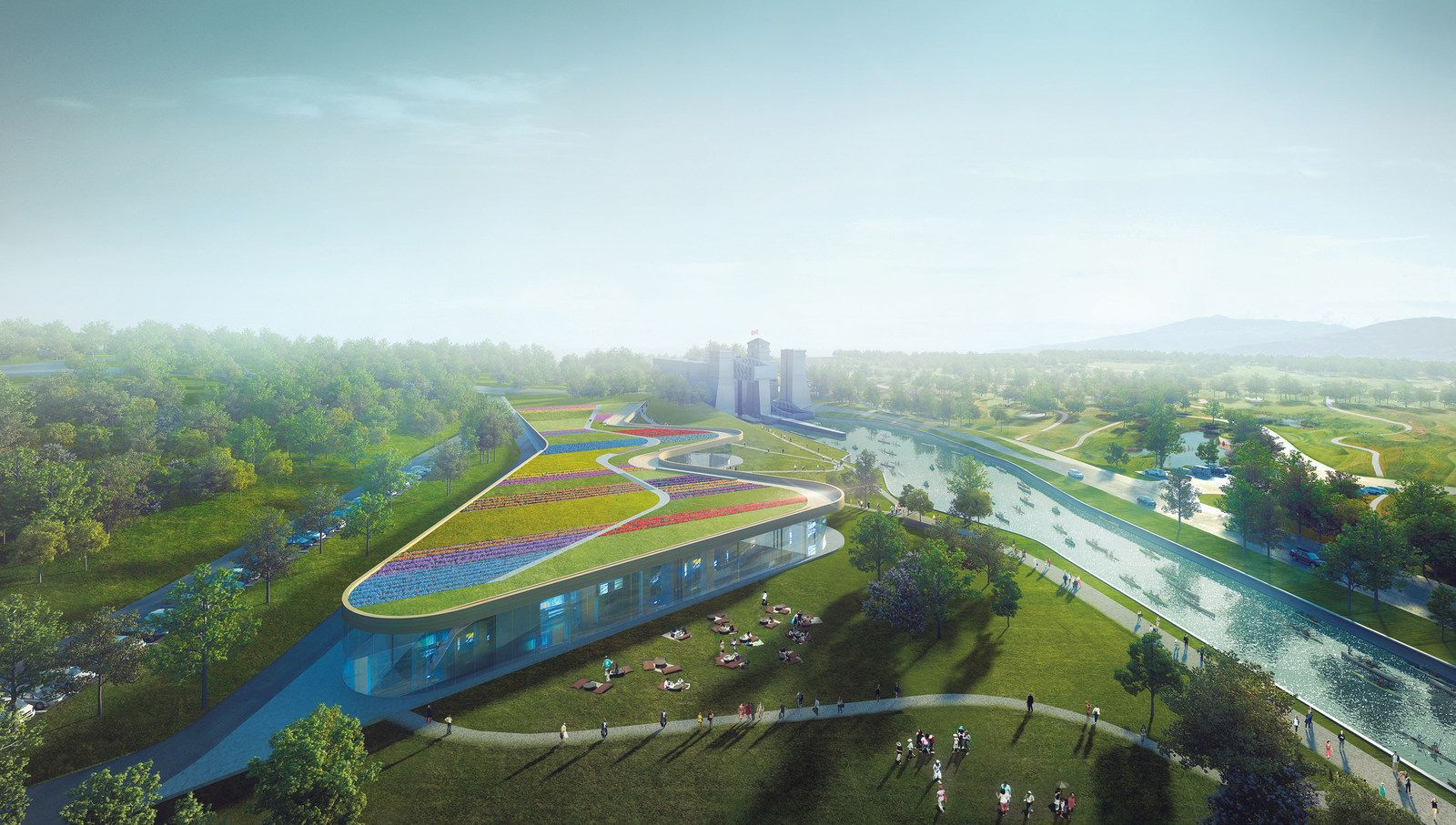 The Weston Foundation's gift will support capital costs and educational program development for the new museum. It is the largest private one-time gift to a charitable organization in the city.
"This investment is indeed, transformational, and will not only support the construction of the new museum, it will see our programming reach more people inside the museum, outside the museum, and virtually, around the world," said John Ronson, chair, board of directors, at an announcement at the museum earlier today.
The museum holds the world's largest collection of canoes, kayaks, and paddled watercraft, and is currently housed in a 1960s-era former factory building. The new facility will make all 600 watercraft and artifacts accessible.  The 83,400 square-foot facility designed by an award-winning team of heneghan peng architects from Dublin, Ireland with Kearns Mancini Architects from Toronto.
The museum has partnered with world-class exhibition design firm GSM Project to create one-of-a-kind visitor experiences. The museum project has received foundational financial support from municipal, provincial and federal governments, and construction is scheduled to begin early next year.
"The Foundation is pleased and proud to provide the lead private gift to the capital campaign. We have shared the vision for the new museum for quite some time now, and it is a privilege to be making it public today," said Garfield Mitchell, director, The W. Garfield Weston Foundation.
The Foundation has been a long-time supporter of the museum dating back to 1995, two years prior to its opening, and was instrumental in its founding.
The construction of the new museum will be supported by a $65 million fundraising campaign.