Water Canada magazine's Water's Next Award program is the only national awards program to honour leadership across the entire water sector—including public servants, non-governmental groups, researchers, municipalities, and technology providers. Since 2010, Water Canada has hosted the awards to help strengthen and celebrate the thriving national community by showcasing Canada's water leaders, champions, and innovators.
The 2017 finalists are:
People – Business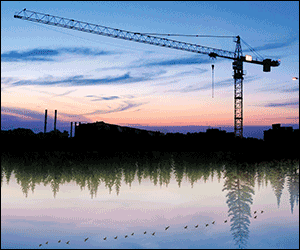 Mohamed Laaroussi, E2Metrix Inc.
Cameron Manners, Aquam
Patrick Whalen, LuminUltra Technologies
People – Academia
Dr. Zafar Adeel, Simon Fraser University
Dr. Lynda McCarthy, Ryerson University
Edmund (Ted) Molyneux, P.Eng, Indigenous and Northern Affairs Canada, partnership with University of British Columbia & RES'EAU-WaterNET Strategic Network)
Dr. Rehan Sadiq, University of British Columbia
People – NGO
Meredith Brown, Ottawa Riverkeeper
Jon Grant, WaterTAP
Robert Haller, Canadian Water and Wastewater Association
Katrina Hartwig, Living Lakes Canada
Karla Zubrycki, Institute for Sustainable Development (IISD)
People – Government
Laura Cervoni, Environment and Climate Change Canada (ECCC)
Zoe Kirk, Regional District of Okanagan-Similkameen
Lana Lowe, Fort Nelson First Nation
Jasvinder Singh Hothi, City of Vancouver
People – Young Professional
Kathryn Dompierre
Paddy Enright
Sameer Hemant Shah
Josie Ann Langelier & Stefanie Recollet (joint nomination)
 Project/Technology – Drinking Water
Luminor, UV water treatment system
LuminUltra technologies
RES'EAU Community Circle Drinking Water System Development
Watergenics Inc.
Project/Technology – Wastewater
Baleen International Inc.
BQE Water, ChemSulphide
Island Water Technologies Inc.
Lystek International Inc.
Ostara Nutrient Recovery
Project/Technology – Water Resources
Aquatic Informatics Inc. – AQUARIUS Project Team
Greenland International Consulting Ltd.
The Bloom Centre for Sustainability (BLOOM)
Eddy Home Inc.
Project/Technology – Stormwater
City of Guelph – rainwater harvesting system business wash project
Lake Simcoe Region Conservation Authority – Low Impact Development (LID) stormwater management (SWM) project
Purus NA Ecoraster Inc.-  permeable paving system
 Project/Technology – Conveyance
 Project/Technology – Early Adoption
RES'EAU Community Circle Drinking Water System Development
Eddy Home Inc – Eddy Home IQ
The 2017 Water's Next Awards will also include two overall categories: Water Steward of the Year and Water Company of the Year, based on the top scoring candidates from each category. Nominees and winners of the Water's Next Awards are selected by an external selection committee.
Winners will be announced on June 22nd at the Sheraton in Toronto, following the Canadian Water Summit. The Water's Next Awards Gala is open to anyone to attend. For tickets, contact Jane Buckland at 416-444-5842 x115.