The Orleans area in Ottawa's east end saw a spat of water main breaks in recent weeks, which are disrupted traffic and caused water to be shut off in nearby homes. An October 7 break on St. Joseph Boulevard caused the road to wash out, and left a large hole in the asphalt, which led to smaller breaks.
St. Joseph Boulevard suffered a second incident on October 15 after repairs to a fire hydrant led to increased water pressure. Innes Road also suffered a break that day.
The close proximity of the breaks, both in timing and location, led to concern from city councillors like Rainer Bloess. "Is there something in particular that's causing these breaks? Is this an unusually high number and how are we addressing this? Those answers we don't have yet," he said in a CBC interview.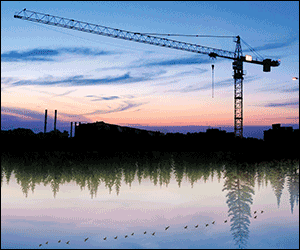 However, city general manager of environmental services Dixon Weir has sent a memo to Mayor Jim Watson and city council which has attempted to calm the worries of those concerned parties.
"An analysis of water main breaks over the last three years has revealed a relatively even distribution across the City," Dixon wrote in the memo, as reported by the Ottawa Citizen. "Staff have found no evidence to suggest that water main pipes are at an increased risk of failure in any specific area of Ottawa."
He also wrote that the 181 burst pipes in the city is on pace with the annual average of about 260.