The Boothroyd Band, located near Boston Bar in the southern interior of British Columbia, will see its community water system upgraded, according to a February 12 announcement by Mark Strahl, MP for Chilliwack-Fraser Canyon and Parliamentary Secretary to the Minister of Aboriginal Affairs and Northern Development.
"Our Government continues to take action so that First Nations have access to safe and reliable drinking water in their communities, like other Canadians," Strahl said. "That's why I am extremely pleased to announce our investment to upgrade the Boothroyd Band's water system."
Included in the upgrades are a new water well and reservoir, distribution and supply lines, and a pump house and treatment system. The First Nation has 283 members, 70 of which live on reserve.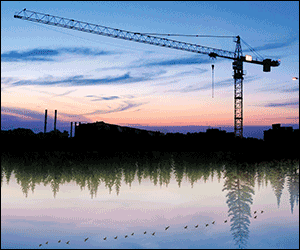 "A safe and reliable water source for our community is vitally important," said Boothroyd Band Chief Rick Campbell. "The recent upgrade to our community water system ensures that we, to the best of our ability, are providing the best quality and quantity of water for drinking and fire safety, which in turn helps in the provision of healthier lives."