Investment in Millertown, Newfoundland and Labrador will go towards development of its water systems.
Dwight Ball, Premier of Newfoundland and Labrador, was joined by Al Hawkins, Minister of Advanced Education, Skills and Labour and MHA for Grand-Falls – Buchans, to announce over $263,000 in provincial funding for municipal infrastructure projects in Millertown. The overall investment in the projects, which also includes federal and municipal support, is $463,000.
"Providing investments to support quality water and wastewater projects such as the one announced today is a priority for the Provincial Government," said Minister Joyce. "We continue to work to build safe and sustainable communities and the residents of Millertown will greatly benefit from clean and safe drinking water and wastewater systems."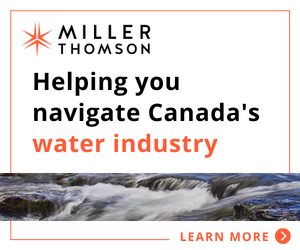 Under the Small Communities Fund, the provincial government is contributing over $194,000 to be used to install a water treatment system and to construct a chlorination building. The federal government will contribute up to $114,000 to the project and the municipal share will be approximately $34,000.
In addition, the provincial government will provide over $69,000 to upgrade the sewage pumping station in the community. The federal contribution will be approximately $40,000 and the town will contribute the remaining cost of over $12,000.
"This funding will improve vital infrastructure in the town of Millertown. Helping communities complete quality water and wastewater projects are priorities for our government, and will improve the life of local residents," said Minister Hawkins.
Approximately $29.3 million has been allocated for 77 projects under the Small Communities Fund for municipal infrastructure projects. The provincial share in these projects will be $17.4 million, and the federal share is $11.9 million.