Increased concerns regarding water scarcity and water use restrictions are main drivers for growth in the North American industrial and municipal water reuse markets, says a new report from Frost & Sullivan. Current technological advancements make water reuse applications viable options for both municipal and industrial end users to circumvent these bottlenecks. In recent years, water reuse technologies have witnessed an increase in the United States and Canada.
Water reuse applications provide long-term return on investment related to operational effectiveness and reduced energy usage, in addition to cost savings. These benefits make it easier for end users to justify the capital expenditure budget requirements for water reuse applications.
The analysis, titled North American Industrial and Municipal Water Reuse Markets, finds that the market earned revenues of over US$1.02 billion in 2009 and estimates this to reach US$1.63 billion in 2016.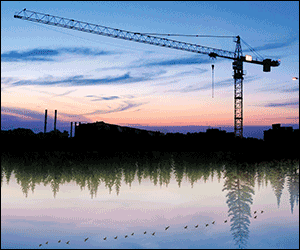 "Growth is moderate for membrane systems and zero liquid discharge technology; however, stagnation is expected for activated carbon systems and media filtration systems' uptake," says Frost & Sullivan research analyst Eric Meliton. "The paradigm shift toward green initiatives and corporate social responsibility should enhance the long-term growth potential of zero liquid discharge systems for Tier I and Tier II industry participants seeking ways to improve energy footprints and water efficiency."
Although the outlook is promising, says the report, there is slowed progress for this industry. Aside from the population explosion in major U.S. urban centres, aging infrastructure and lack of funding to tackle the issue pose long-term challenges. Facilities that are able to enhance current reuse capabilities will be better equipped to adapt to population growth and stringent effluent discharge requirements, as well as address issues related to aging water infrastructure.
In the short-term, the North American economic downturn poses a huge restraint for this industry segment. Municipal end users will have reduced capital and operational expense budgets, and they must weigh the initial implementation and installation costs required for upgrading and retrofitting existing water reuse applications. For now, smaller municipalities and Tier II industrial end users may continue to use the outdated systems to save on capital costs.
"Industrial and municipal water reuse applications will receive a greater degree of market penetration as restrictions to water use and water scarcity grow in importance in the near future," says Meliton. "Despite the economic downturn, these problems cannot be ignored and will have a direct impact to manufacturing output and freshwater availability for a number of North American regions of concern."
Building awareness of the benefits of water reuse applications can facilitate growth in this industry segment, says the report. Case study examples that showcase advantages such as improved water footprint, optimized water conservation, and compliance to regulatory discharge requirements will help trigger market growth.
The report recommends that for those operating in this domain, it is vital to enlist the cooperation of Tier 1 CEOs seeking to enhance environmental corporate social responsibility by identifying niche applications to improve sustainability. Savvy participants must join state and provincial water conservation efforts to assist end users that are affected by water use restrictions and withdrawal limits.