Funding for 280 drinking water, stormwater, and wastewater infrastructure projects throughout Quebec has been announced by Catherine McKenna, minister of infrastructure and communities, and Andrée Laforest, Quebec's minister of municipal affairs and housing.
"Building healthy communities starts with investing in essential services," said Infrastructure and Communities Minister Catherine McKenna. "Working with our provincial and municipal partners, we are ensuring Quebecers have access to safe and reliable drinking water and wastewater systems. Modern and efficient water infrastructure is essential to support healthy and resilient communities throughout Quebec."
The funding will support projects that will rehabilitate existing water pipes, pumping stations, and water treatment facilities. It will also support the construction new facilities.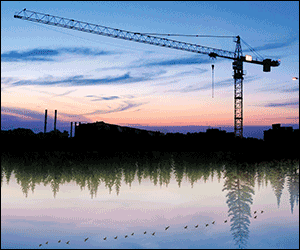 "Our government is restarting the economy in Quebec regions and municipalities which has been severely challenged in recent months," said Municipal Affairs and Housing Minister Andrée Laforest. "Today's announcement is in line with this goal and will contribute to the development of prosperous living environments. We will continue to work closely with our valued municipal partners to modernize our infrastructure and offer quality services to Québecers."
The Government of Canada is investing $318.9 million in these projects through the Green Infrastructure Stream of the Investing in Canada infrastructure plan. The Government of Quebec is providing over $318.9 million through the Fonds pour l'infrastructure municipale d'eau (FIMEAU) funding program.
Federal-provincial investment of $86 million for the Montréal region
The federal and provincial governments also announced that they are providing $43 million each to support 11 water and wastewater modernization projects in the Montréal region. These projects involve replacing over 70-kilometres of water pipes as well as associated road restoration and roadway landscaping.
"Government investments are essential to communities of all sizes," said Chantal Rouleau, minister for transport and minister responsible for the Metropolis and the Montréal Region. "Thanks to this important investment, the Montréal and Senneville projects will not only modernize aging infrastructure, but will also help reduce significant water loss from underground networks. This is a win-win situation for both the economy and the environment!"
More announcements will follow to provide additional information on water infrastructure projects approved in the various regions across Quebec.