Belle-Baie, NB – The Honourable Dominic LeBlanc, Minister of Intergovernmental Affairs, Infrastructure and Communities, Serge Cormier, Member of Parliament for Acadie‒Bathurst, the Honourable Réjean Savoie, Minister responsible for the Regional Development Corporation, His Worship Daniel Guitard, Mayor of Belle-Baie, and Her Worship Kim Chamberlain, Mayor of Bathurst, have announced a joint investment of more than $8.8 million to improve water and wastewater infrastructure in Belle-Baie and Bathurst.
This investment will enable the improvement, relocation and rebuilding of two lift stations in Belle-Baie, as well as improvements to sanitary sewer lines. These upgrades will decrease the risk of flooding for the two lift stations, which are currently located in an area that is vulnerable to rising sea levels.
In addition, residents of Bathurst will benefit from the renewal of all drinking water lines, sanitary sewer lines and storm sewers along Chaleur and Sainte-Anne streets. This investment will also enable drainage improvements and the installation of sidewalks. The installation of curbs and a storm system will reduce the storm water infiltration and reduce sanitary sewer overflows at Bathurst's wastewater treatment facility.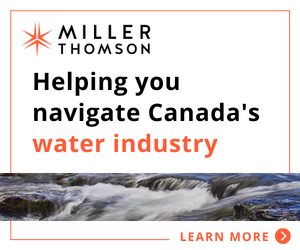 By investing in infrastructure, the Government of Canada is growing our country's economy, building resilient communities, and improving the lives of Canadians.
"Investments like the one we are making today in partnership with the Government of New Brunswick, the Town of Belle-Baie and the City of Bathurst are essential to the health of our citizens and our ecosystems. As coastal communities along the Chaleur Bay are increasingly having to contend with extreme weather events, we are here to help them adapt and become more resilient." – The Honourable Dominic LeBlanc, Minister of Intergovernmental Affairs, Infrastructure and Communities
Quick facts
The Government of Canada is investing $4,276,400 in these projects. The Government of New Brunswick is investing $2,964,370, the City of Bathurst is contributing $1,413,510, and the Town of Belle-Baie is contributing $239,720.
The Government of Canada's funding comes from the Green Infrastructure Stream and the Rural and Northern Communities Infrastructure Stream of the Investing in Canada Infrastructure Program.
These streams help build greener communities by contributing to climate change preparedness, reducing greenhouse gas emissions, supporting renewable technologies, increasing access to more efficient and reliable energy sources, improving community infrastructure, and improving internet connectivity for rural and northern communities.
Including this announcement, 126 infrastructure projects or project bundles under the Green Infrastructure Stream and Rural and Northern Communities Infrastructure Stream have been funded in New Brunswick, with a total federal contribution of more than $422 million and a total provincial contribution of nearly $251 million.
Under the Investing in Canada Plan, the federal government is investing more than $180 billion over 12 years in public transit projects, green infrastructure, social infrastructure, trade and transportation routes, and Canada's rural and northern communities.
Infrastructure Canada helps address complex challenges that Canadians face every day—ranging from the rapid growth of our cities, to climate change, and environmental threats to our water and land.
The announced funding builds on the Government of Canada's work through the Atlantic Growth Strategy to create well-paying middle-class jobs, strengthen local economies, and build inclusive communities