Stanley, New Brunswick has received support from the Clean Water and Wastewater Fund to improve the village's wastewater system.
T.J. Harvey, Member of Parliament for Tobique — Mactaquac and Barbara MacDonald, Deputy-Mayor of Stanley, announced joint funding of more than $1 million to improve wastewater treatment in Stanley.
"The Village of Stanley's wastewater treatment improvements will ensure residents continue to have access to high-quality municipal services, while protecting public health, and safeguarding the local environment," said Harvey.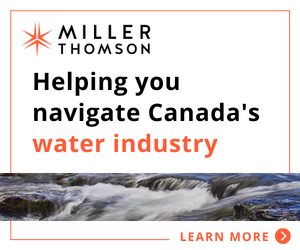 The Government of Canada is contributing more than $521,000 to this project and the Government of New Brunswick is providing more than $260,000 through the Clean Water and Wastewater Fund. The village is providing the balance of the funding.
"Our current system was installed in 1979 and required some extensive repairs in order to service the residents of our community. The repairs will help us to make necessary changes in order to comply with environment and local government regulations of the day," said Deputy-Mayor MacDonald.
This project involves assessing the Village's existing wastewater treatment plant and sanitary collection system. Work will also include the renewal of manholes, the replacement of the southside wastewater pumping station, improvements to the northside station, and the installation of new flow meters. This project is essential to keeping the Village's waterways clean and the community healthy and livable.