A $41 million federal and provincial grant under the Clean Water and Wastewater Fund will make the construction of the Rose Valley Water Treatment Plant a reality at least five years ahead of schedule.
West Kelowna originally intended to start construction on the Rose Valley Water Treatment Plant in 2022, as outlined in its 10-year financial plan. "The City of West Kelowna is grateful beyond words for this generous contribution, which will put us on the fast track to building a state of the art facility with the aim of bringing water quality assurances to the entire northern half of our city," said Mayor Doug Findlater.
The current Rose Valley facility is a small plant that was built in 1977 and provides chlorination—single barrier treatment—which no longer meets federal and provincial guidelines for drinking water. A 14-week water quality advisory, which was the result of an unprecedented algae bloom in Rose Valley Reservoir and led to increased turbidity, generated public requests for the construction timeline to be advanced. The new treatment plant will provide multi barrier-treatment including processes such as flocculation, sedimentation, filtration, and chlorination, guaranteeing clean, clear, safe drinking water for nearly 12,000 people being served by the Lakeview System.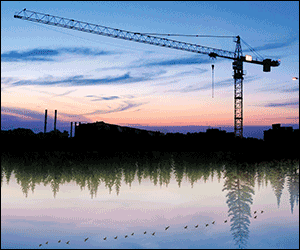 The city also plans to connect the West Kelowna Estates, Pritchard, and Sunnyside systems to the new treatment facility.
"Once the plant and the connections to the three other systems are completed, the highest possible quality of drinking water will be distributed to more than 18,000 residents, over 300 businesses, seven schools, City Hall, our future public works yard, our two arenas, and Interior Health's Brookhaven Extended Care Facility," stated Findlater.
Construction of the $49 million Rose Valley Water Treatment Plant will be the largest single construction project the City of West Kelowna has ever undertaken.